Shocking: Spain soldiers find coronavirus affected elderly dead and abandoned in care homes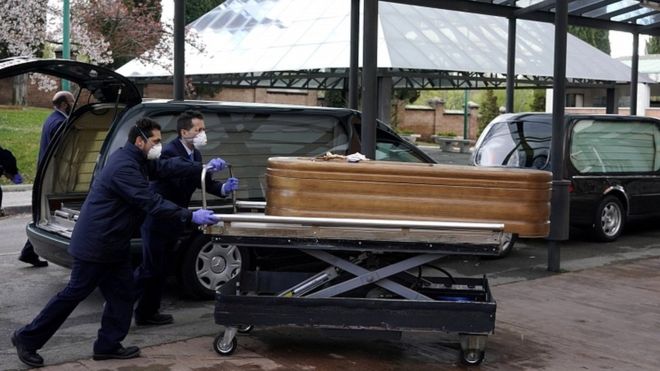 The Spanish soldiers have found certain elderly people, who died of Covid-19, abandoned in their care homes.

It is shocking how irresponsibly the workers in the care homes have behaved. As per a preliminary assumption, the workers have fled to safe locations when they have found that some of the inmates have been infected.

The Spanish government has asserted that they would take the matter seriously and would give special care to make sure such a circumstance does not arise in future.

Spain is one of the worst affected regions in Europe. Last day alone, over 462 persons died in the country due to the coronvirus outbreak. In total, not less than 2,182 people have died in the country due to the virus outbreak.

Earlier, the World Health Organisation said that the continent of Europe was the epicentre of the virus – which had originated in the Asian country of China few months ago.

The world is at present in a crucial juncture. If people have a strong will, the world can easily overcome this crisis.

Photo Courtesy: Google/ images are subject to copyright