Sacheen Littlefeather: Native American activist and actor who refused Oscar for Brando dies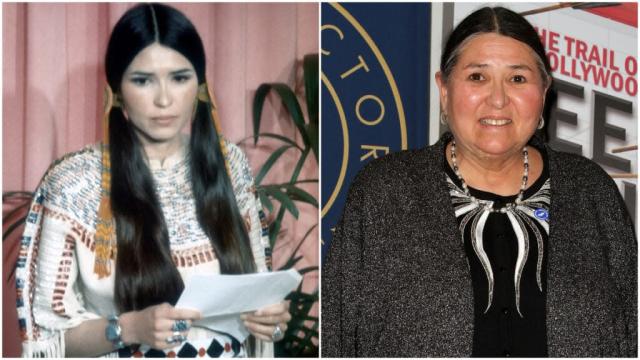 Marlon Brando's advocate Sacheen Littlefeather, who turned down the Oscar for The Godfather on his behalf in 1973, has passed away at the age of 75. The Academy reported that the actress, who had breast cancer, passed away on Sunday.
Two weeks after being honoured by the organisation at an event in Los Angeles and receiving a public apology for how she was treated at the Oscars, she passed away. At the occasion 50 years ago, Littlefeather, who is of Apache and Yaqui descent, was jeered while speaking on stage.
The Californian, born Maria Cruz, donned full Apache regalia for the first Oscars to be broadcast worldwide, and she explained on behalf of Brando that he would not accept his best actor award for the mafia movie in order to protest the mistreatment of Native Americans in the film industry and to draw attention to the Wounded Knee protests.
In order to protest government oppression, residents and radical AIM activists descended upon the nearby village of Wounded Knee in South Dakota in 1973 in large numbers.
A violent standoff with federal agents ensued as a result of the demonstration and lasted 71 days.
When announcing Littlefeather's passing online, the Academy cited her as saying: "When I am gone, always be reminded that whenever you stand for your truth, you will be keeping my voice and the voices of our nations and our people alive." Littlefeather is the subject of the 2021 documentary Sacheen: Breaking the Silence.
Picture Courtesy: Google/images are subject to copyright