Qatar World Cup 2022: Paris joins boycott of fan zones over human rights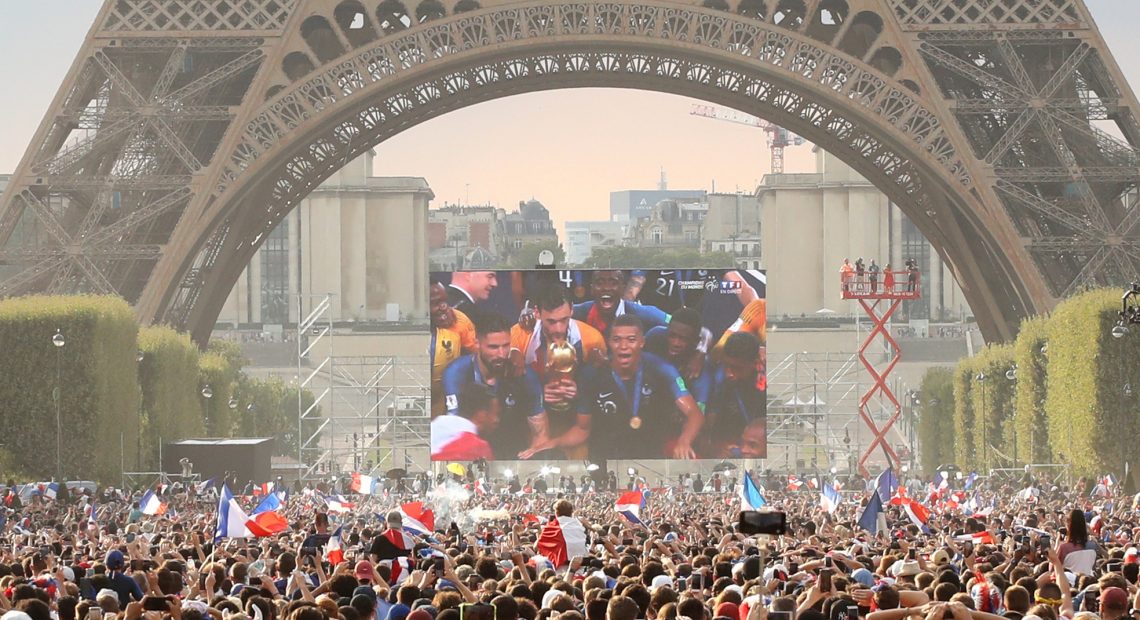 The latest French city to declare that it won't be erecting massive screens and fan zones for the upcoming World Cup in Qatar is Paris. Concerns about the host country's ecology and human rights were mentioned.
On ethical concerns, Lille, Marseille, Bordeaux, Strasbourg, and Reims are also abstaining from the competition. The event's location in the winter, according to Pierre Rabadan, head of sport at Paris City Hall, was also taken into consideration. After the Socialist mayor of Lille, Martine Aubry, criticised the Qatar World Cup as "nonsense in terms of human rights, the environment, and sport," the movement got underway on Saturday.
She laid the blame on worries about workers' rights in Qatar, the allegedly high number of deaths among foreign employees, and the environmental impact of the stadiums, which are all outfitted with outside air conditioning, just like other mayors on the left and right.
A massive screening that was scheduled to take place in Marseille if France advanced to the final has since been cancelled.
The competition "has gradually converted itself into a human and environmental catastrophe, incompatible with the principles which we expect sport – and especially football – to promote," the city's socialist mayor, Benoit Payan, said.
Uncertainty surrounded the number of French cities actually setting up outdoor locations where fans could follow the development of the French team, the 2018 world champions in Russia.
The mayor of Angoulême in southwest France stated that his choice had more to do with finances than it did with Qatar's human rights situation.
A huge screen costs "many tens of thousands of euros," according to Xavier Bonnefont. "It seemed paradoxical to us to risk this sort of money at a time when we are trying to find economies to bear the escalating cost of energy," he said.
"In any case, I don't think many people would have shown up in the cold. In a bar, customers will be just as content."
The number of boycott requests for the World Cup, which is being held in France from November 21 to December 18, has been rising, albeit they are still not widely accepted.
Picture Courtesy: Google/images are subject to copyright