Russian Prez Putin to visit Serbia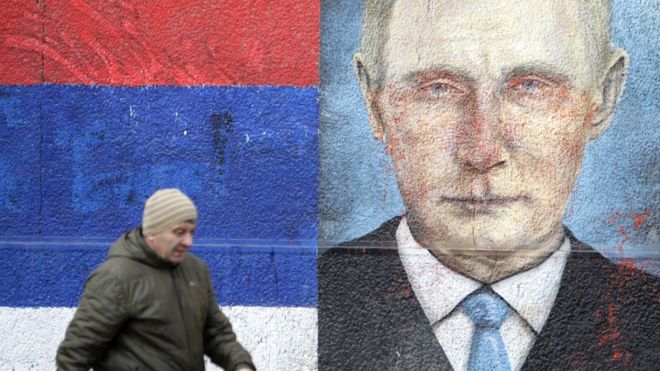 Within a couple of hours, Russian president Vladimir Putin is set to reach Serbia –the Balkan country which is one of those countries whose request for the membership in the European Union is still pending, along with some of his senior minsters and the heads of his country's nuclear and space organisations.
Ahead of the visit, Serbia has beefed up its internal security in the regions where the Russian president is likely to pass through and in and around the places where he is supposed to visit. As many as 7,000 police personals have been deployed for this task alone.
Russia president is likely to meet his Serbian counterpart Aleksandar Vucic and several other senior minsters and prominent business personals. Russia is expected to sign as many as 21 deals with Serbia. Most probably, the focus area of the discussions is going to be defence and security, energy and science and technology.
The Russian president's visit comes at a time when the Serbian president suffers his greatest ever existential crisis. Serbia has been witnessing serious protest across the country for last few months against its president's intolerance towards the opposition and disrespect towards the concept of press freedom.
It is debatable what message Serbia wants to give to the European Union with its latest move. An International relations expert opines that it might be some kind of pressure tactics.
Vignesh. S. G
Photo Courtesy: Google/ images are subject to copyright