Russia using Zaporizhzhia nuclear power plant as army base – Ukraine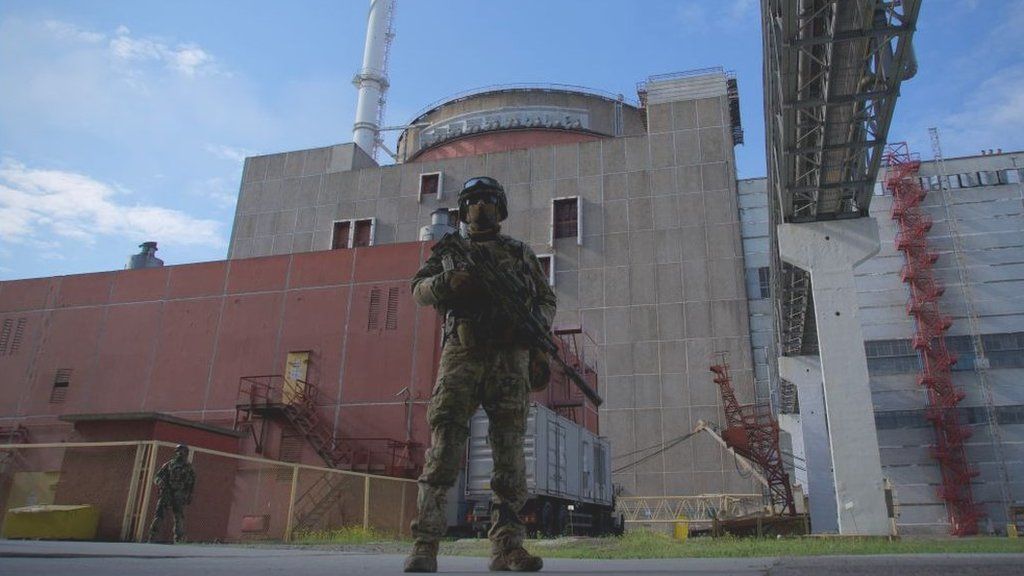 According to the CEO of Ukraine's nuclear power corporation, Russian forces occupying the Zaporizhzhia nuclear power station have turned the facility into a military base from which to assault Ukrainian positions.
The plant was under "huge" threat, but it was still safe, Petro Kotin told the BBC. Russia and Ukraine have been blaming one another for attacks on the station, Europe's largest nuclear plant, for days now, heightening fears of a serious accident. The complex is still run by Ukrainian experts despite being occupied by Russia since early March.
Over the weekend, Ukraine accused Russian forces of bombing the Soviet-era plant, claiming three radiation monitors were damaged and two personnel were hospitalised with shrapnel wounds.
Enerhoatom's CEO, Mr. Kotin, made unconfirmed accusations that 500 Russian military were stationed at the factory and had set up rocket launchers nearby.
Because nobody from Ukraine is likely to take action, "They [Russian soldiers] utilise it [the power plant] like a shield against the Ukrainian military," Mr. Kotin stated.
"Any attack [on] a nuclear plant is a suicidal thing," declared UN Secretary General Antonio Guterres, while Ukrainian President Volodymyr Zelensky called Russia's actions "nuclear terrorism."
However, Russia refuted the charges and claimed that the strikes were the work of Ukrainian forces. According to the nation's defence ministry, the shelling had damaged a high-voltage power cable.
A Washington-based think tank called the Institute for the Study of War claimed last week that Russia was exploiting Western concerns about a nuclear disaster by building the facility, "presumably in an effort to weaken Western will to offer military support" to Ukraine.
Picture Courtesy: Google/images are subject to copyright