Queen Elizabeth II: World leaders remember a 'kind-hearted Queen'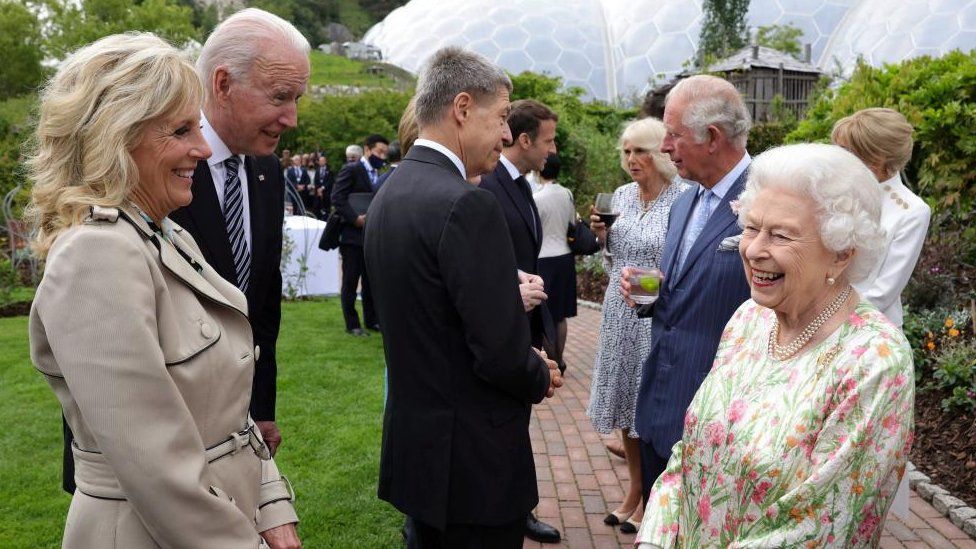 Leaders and dignitaries from around the world have been honouring Queen Elizabeth II, who passed away at the age of 96. They have honoured the Queen's warmth and humour as well as her strong sense of responsibility and tenacity.
Emmanuel Macron of France took the lead during the honours, recalling "a generous queen" who was "a friend of France." When he first visited Elizabeth Majesty 40 years ago, US President Joe Biden referred to her as "more than a monarch – she defined an age." She "charmed us with her humour, moved us with her generosity, and freely shared with us her wisdom," Mr. Biden said of his visit to the UK in 2021 while serving as president.
"Queen Elizabeth II was a stateswoman of unmatched dignity constancy who deepened the bedrock of the Alliance between the United Kingdom and the United States. She helped make our relationship special," Mr Biden added.
Following the Queen's demise, Chinese President Xi Jinping expressed his "sincere sympathies to the British government and people," adding that "her passing is a big loss to the British people."
There have been 12 prime ministers in Canada under Queen Elizabeth II's rule. An emotional Justin Trudeau said the Queen had "an obvious deep and abiding affection for Canadians." He has known the Queen for decades and first met her when he was a child, when his father was prime minister.
"In a complicated world, her steady grace and resolve brought comfort to us all," the prime minister said, adding that he would miss their "chats" where she was "thoughtful, wise, curious, helpful, funny and so much more".
"She was one of my favourite people in the world, and I will miss her so," he said, holding back tears.
African leaders also paid respect to Queen Elizabeth, who was supportive of their cause as head of the Commonwealth and knew many of them personally.
William Ruto, the incoming president of Kenya, acknowledged her "historic legacy" and expressed regret for the "friendly ties she enjoyed" with the nation.
For the king, Kenya, a former British colony that gained independence in 1963, was a particularly important country. It was the first place she became queen. When her father, King George VI, passed away in his sleep there in 1952, the young princess, who was just 25 years old at the time, was on vacation there.
Picture Courtesy: Google/images are subject to copyright