Norway shooting: Man charged with terrorism after deadly Oslo attack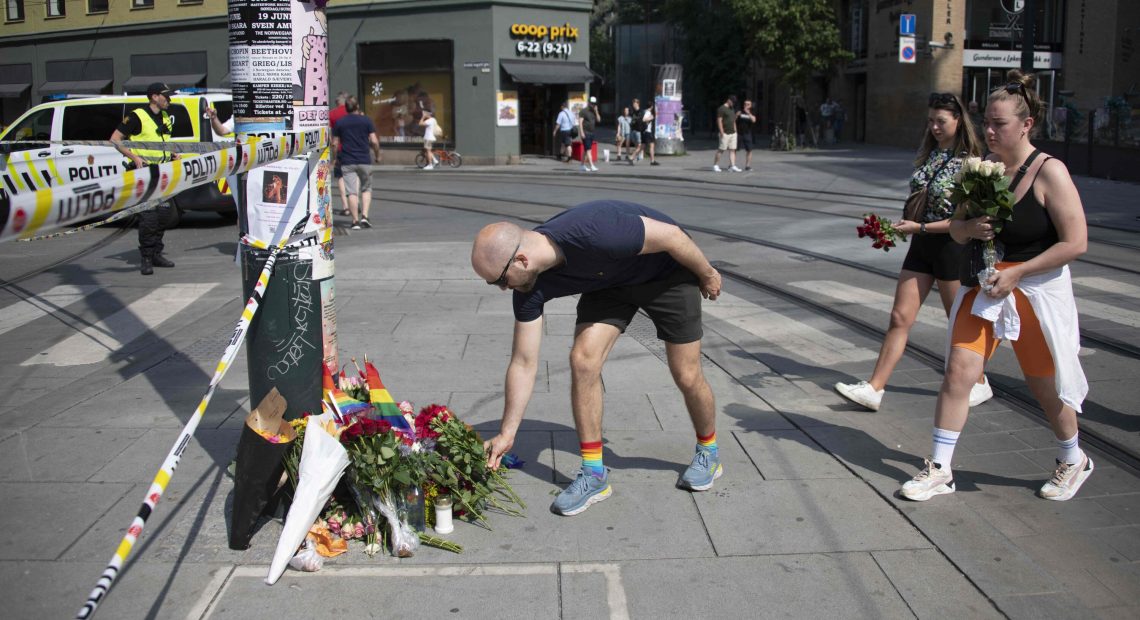 Following a shooting in Oslo, the capital of Norway, a 42-year-old man has been detained and accused with murder, attempted murder, and terrorist actions. The nocturnal attack on a popular nightlife area resulted in two fatalities and 21 injuries. On Saturday at around 1:00 a.m. local time (23:00 GMT), there was shooting in three different places, including a homosexual pub.
A popular LGBTQ+ establishment, the London Pub, as well as a jazz club and a pub close by were all the targets of gunfire. The annual Pride parade in Oslo was scheduled to take place on Saturday but has been postponed on the advise of the police.
According to a message on the Oslo Pride website, "We shall soon be proud and visible again, but today, we will share our Pride celebrations from home." In a press conference held later on Saturday, police stated that there was "cause to assume that this may be a hate crime."
The attack on innocent people was described as "awful and extremely distressing" by Norwegian Prime Minister Jonas Gahr Stoere.
Journalist Olav Roenneberg of public broadcaster NRK claimed, "I saw a man approach with a backpack, he picked up a gun and started to shoot.
One witness claimed to have been struck by flying glass to NRK when he was in the London Pub.
The shooter had carefully chosen his targets, a woman informed the Verdens Gang newspaper. "I fled as soon as I saw how terrible it was. On the ground, lifeless, was a man covered in blood "She spoke.
Another individual reported to the newspaper that he had seen many people with head wounds lying on the ground.
The incident, according to Norway's Justice Minister Emilie Enger Mehl, "shook the country."
She remarked, according to NRK, "Norway is a community of trust where everyone should feel comfortable outside on a Saturday night."
Picture Courtesy: google/images are subject to copyright