Nato plans huge upgrade in rapid reaction force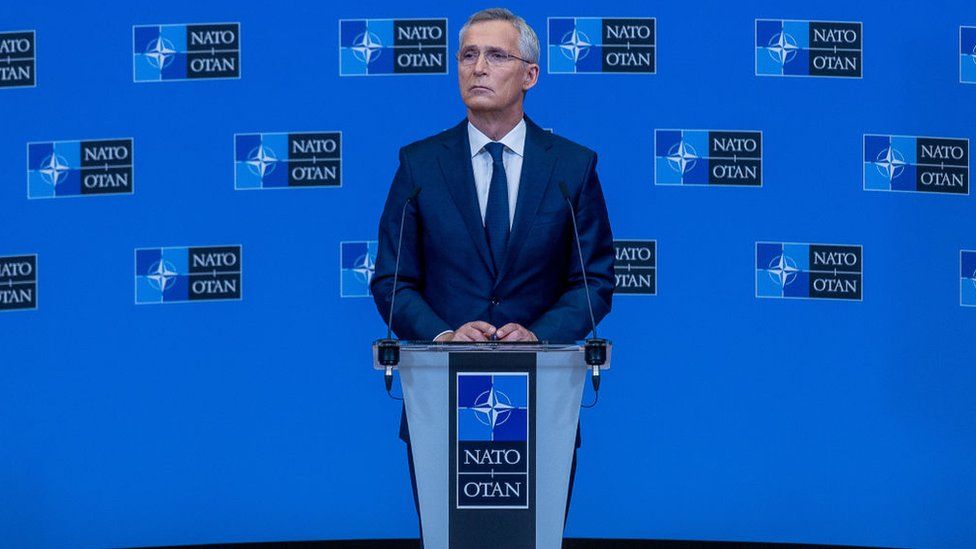 NATO has stated that it intends to significantly raise the number of troops in its high-readiness status to over 300,000. 40,000 troops are presently available to the bloc's rapid reaction force, with many of them stationed near the alliance's eastern flank.
The increase, according to Secretary-General Jens Stoltenberg, came after Russia directly threatened the security of Europe. The eastern defences of the alliance would be "dramatically upgraded," he had earlier claimed, according to "the new military strategy."
In order to convey a clear message of deterrence to Russia, Mr. Stoltenberg said that certain Nato battlegroups in eastern Europe will be strengthened to "brigade level" — tactical forces of several thousand troops.
At a news conference in Brussels, Mr. Stoltenberg told reporters, "I'm certain that Moscow, President Putin, knows our collective security guarantees, understands the cost of invading a Nato-allied country." "It will result in a reaction from the entire Alliance. And we are boosting NATO presence to support that message."
A combination of land, sea, and air assets make up NATO's rapid reaction force, which is intended to be quickly deployed in the event of an assault. Since 2014, it has progressively increased in size from 13,000 troops to 40,000.
Many of these units were first placed at "high readiness" following Russia's invasion of Ukraine. Battlegroups from several nations are now operating in a number of nations bordering Russia, including Latvia, Estonia, Lithuania, and Poland.
Other plans include for the deployment of additional battlegroups in Slovakia, Hungary, Romania, and Bulgaria.
The G7 summit of industrial democracies, which is presently taking place in Germany, will be followed by this week's NATO summit in Madrid, where it is anticipated that the measures suggested by Mr. Stoltenberg will be accepted.
The alliance's official position on Russia, which was adopted in 2010 and referred to Moscow as a "strategic partner," is also anticipated to change.
According to Mr. Stoltenberg, "that will not be the case under the strategic framework that we will agree upon in Madrid." "I anticipate friends will make it abundantly clear that Russia directly threatens our security, our values, and the rules-based international system."
New, "strong" language will be used toward China, according to US officials who have briefed the media.
According to reports, the US and the UK have both urged for a tougher approach to counter what they perceive as Beijing's growing threat to attack the democratic island of Taiwan.
But according to Nato diplomats who spoke to the Reuters news agency, France and Germany wish to take more measured action against China.
Picture Courtesy: Google/images are subject to copyright