AOC uses Twitter jibe to spread information about abortions rights and resources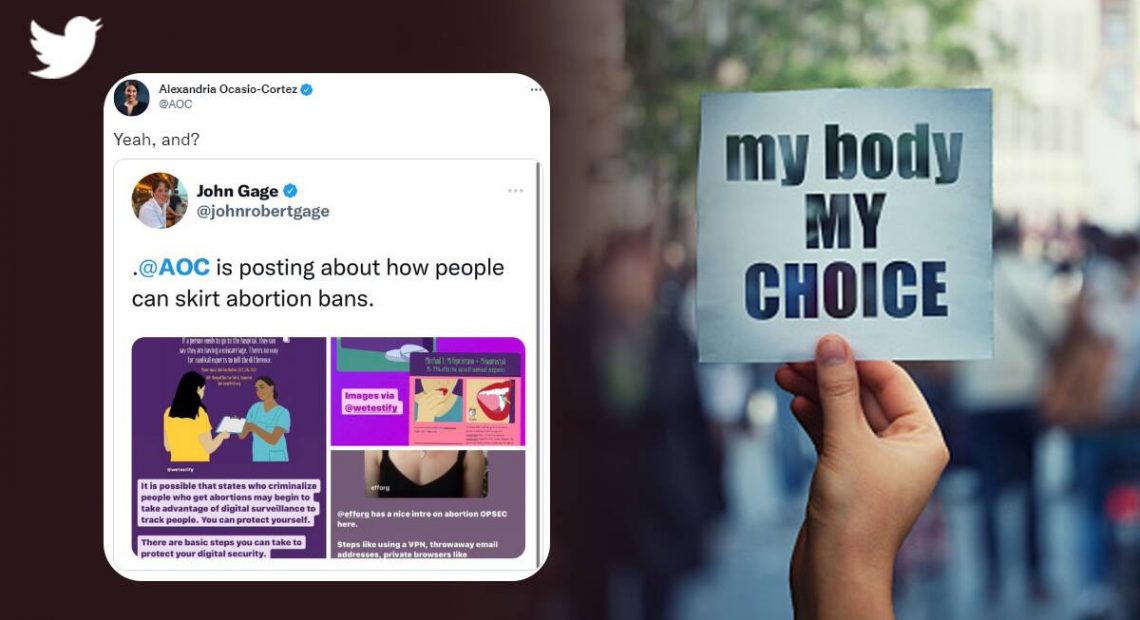 AOC posted instructions for getting a safe, self-managing medication-induced abortion, per the WHO's advice, on Instagram. Women's rights advocates around the world have condemned the US Supreme Court's decision to reverse the 50-year-old Roe v. Wade ruling.
Since the landmark decision was overturned on June 24, Americans no longer have a constitutional right to abortion. Legal experts predict that states will be allowed to create their own abortion regulations without a federal statute supporting them, which might lead to near-total prohibitions on abortion in nearly half of the US states governed by the Republican Party.
After Roe v. Wade was overturned, US politician Alexandria Ocasio-Cortez, sometimes known as AOC, posted a number of Instagram stories regarding abortion rights and resources that could assist women seeking abortions in places where they are currently illegal or may soon become so. AOC provided instructions for getting a safe, self-managing medication-induced abortion on her Instagram stories, in accordance with WHO recommendations.
The former Washington Examiner contributor John Gage tweeted photos of AOC's Instagram stories on Tuesday, writing, ".@AOC is posting on how people can dodge abortion bans."
AOC took advantage of this jab to send her Twitter followers a link to her stories, which were collected in an Instagram highlight.
Within hours, AOC's tweets received hundreds of likes and retweets. As a veteran of the original struggle for Roe, I must say that your courage, intensity, and provision of knowledge is a delight to behold, a Twitter user said on AOC's post in which she provided the link to her Instagram highlight. We did it before social media, so your ability to reach more people is a true gift!
Picture Courtesy: Google/images are subject to copyright