Nato summit: Turkey pushes Finland and Sweden on extradition after deal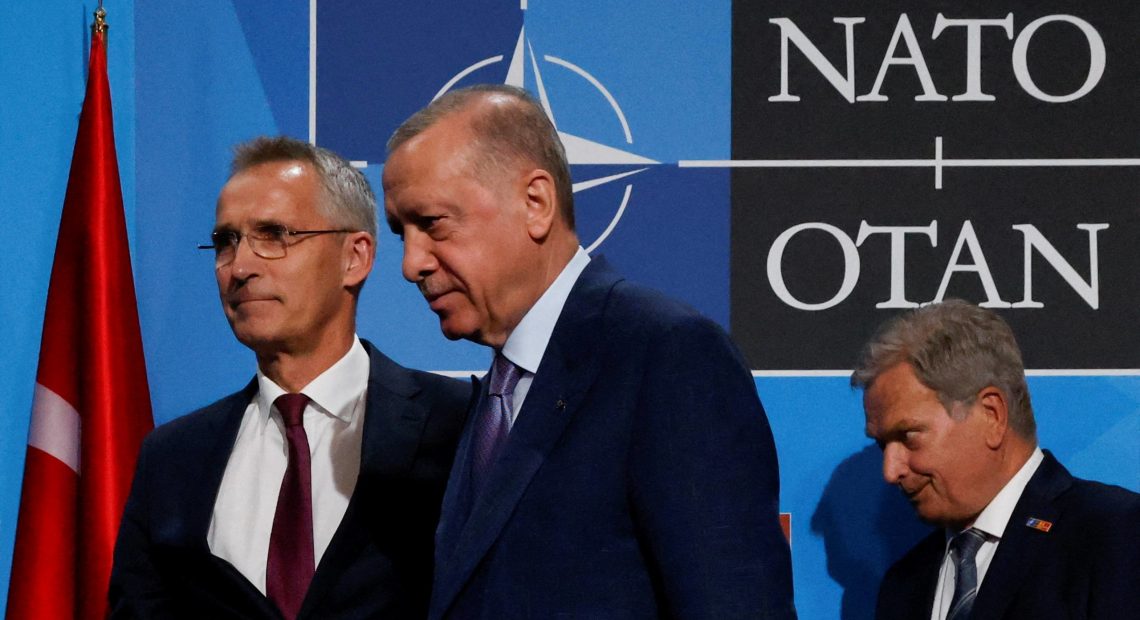 According to a deal that removed Ankara's objections to the two Nordic countries' Nato membership ambitions, Turkey said it would now demand for the extradition of 33 "terror" suspects from Finland and Sweden.
The justice minister stated that Turkey would ask them to "fulfil their promises". Both Finland and Sweden have been charged by Ankara with harbouring extremist Kurds. Late on Tuesday night, the Nordic countries decided to "handle Turkey's pending deportation or extradition demands of terror suspects swiftly."
In May, in response to Russia's invasion of Ukraine, Finland and Sweden expressed their intention to join the 30-member Western defence alliance.
At first, Turkey threatened to veto their application, but following four hours of negotiations at the NATO summit in Madrid, the three nations came to an agreement. Before the meeting is through, Nato officials are anticipated to formally invite Finland and Sweden to join.
The NATO expansion was denounced by Russia as a "strictly destabilising element." According to the Interfax news agency, Sergei Ryabkov, Russia's deputy foreign minister, "the Madrid summit reinforces the bloc's aim towards aggressive containment of Russia."
Terrorists' extradition would be sought, according to Justice Minister Bekir Bozdag. He urged Finland to extradite six PKK members and another six members of the Fethullah Gulen organisation, an exiled Turkish cleric. Additionally, Turkey is requesting the extradition of 10 Gulenists and 11 PKK members from Sweden.
The PKK, which was founded in the late 1970s and demanded an autonomous Kurdish state within Turkey, started an armed uprising against the Turkish government in 1984. Turkey, meanwhile, holds the Gulenists accountable for the 2016 failed coup attempt against President Recep Tayyip Erdogan.While the EU, US, and UK label the PKK as a terrorist organisation, they do not do the same for the Gulen movement. Sweden and Finland have not yet responded publicly to the Turkish request.
Picture Courtesy: Google/images are subject to copyright