Hong Kong's resistance: The west joins effort to protect Hong Kongers' rights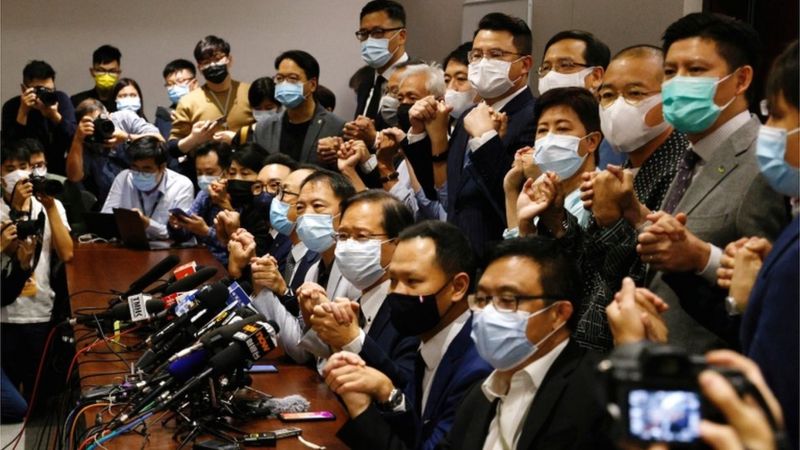 Hong Kong is a part of China now. Earlier, it was a region controlled by the United Kingdom. It was the west which turned the region a true trade hub.
In the recent past, the trade hub was handed over to China. The process was backed by an agreement Beijing reached with London. The agreement assured that China would protect the democratic values and practices the hub inherited from the UK.
Unfortunately, since the transfer of the region from the UK to China, the latter has been systematically dismantling every thing the region inherited, including the democratic values and practices.
The action, naturally, has received serious resistance. The city has witnessed numerous protests against China's aggression.
As part of China's strategy, it has recently imposed some laws to suppress those who have voiced their disagreement against the Chinese action.
China last week dismissed the law-making body of Hong Kong.
It seems that the Hong Kong issue has struck a peak point. The west, especially the United Kingdom and the United States, has openly criticised the Chinese policy. It has sent an ultimatum to the Communist Country of China to withdraw its anti-democratic actions.
It is yet to be seen how the things will evolve. China has not yet commented about the new development.       
Photo Courtesy: Google/ images are subject to copyright