French attacker is Tunisian man, says officials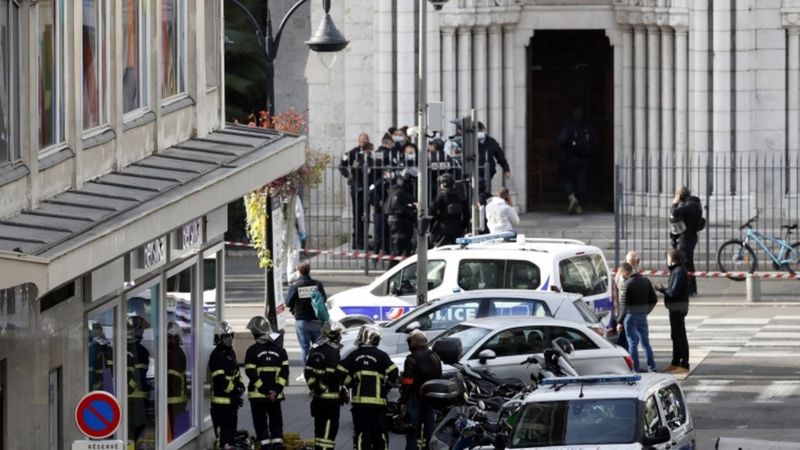 The man, who brutally killed three people in France, is a Tunisian man, says French officials. France has named the attack as a suspected case of terror.
The attacker has an Italian Red Cross document. He reached Italy in a migrant boat.
The attacker was shot by police. He is undergoing treatment in a hospital in France. His heath condition is serious.
French President Emmanuel Macron has assured his citizens that his government has deployed enough security forces across the country to protect its citizens.
France and Turkey recently entered into a dispute with each other.
The dispute developed after France had made an Islamophobic statement.
Turkey, in response to the France's Islamophobic statement, appealed its citizens to abandon the goods produced in France.
The west is closely watching these developments. It is likely to interfere in this issue to avoid a tension like atmosphere.
Photo Courtesy: Google/ images are subject to copyright