Volcano eruption at Stromboli : One person killed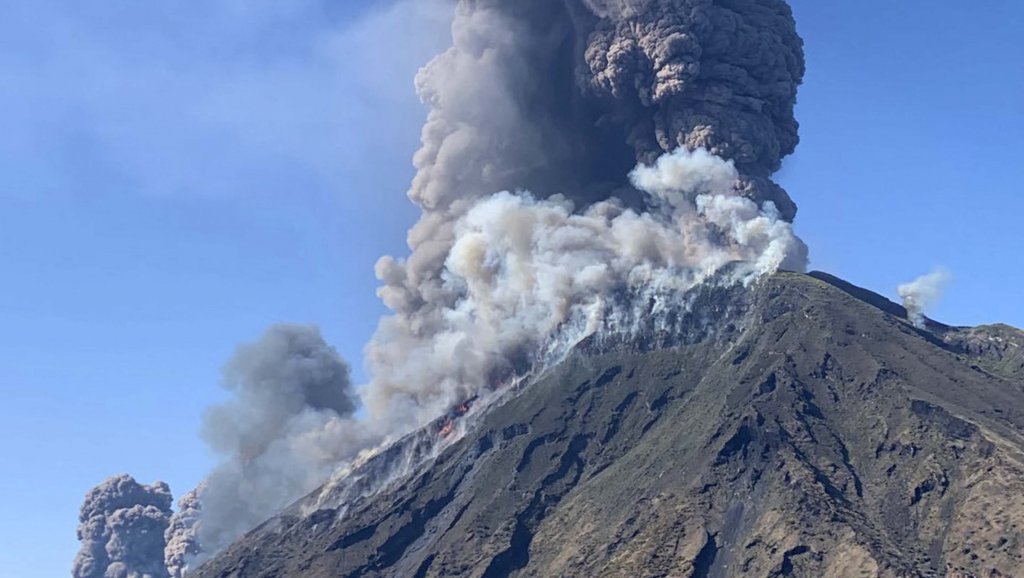 A volcano eruption had happened at Stromboli, the Italian island, killing one person. The victim was said to be a male hiker of age 35 from Sicily. A falling stone was hit with the victim, which leads to his death.
Several other people were injured at the incident. Report said that many people are missing in the volcano eruption.
Those who witnessed the incident said that a huge plume of smoke filled the skies above the island on Wednesday, sending molten rock spilling from the mountain.
Around 30 tourist tried to save themselves from the strains of lava blazes, by jumping into the sea.
This was one among the most active volcano and had been regularly in a state of eruption since 1932.
Calogero Foti, an emergency worker told the medias that, "Unfortunately one man is dead, there are a few injured, but none seriously".
Image courtesy: france24 .com, thesun .co .uk / images are subject to copyright