Biden proposes $33 billion to assist Ukraine in its war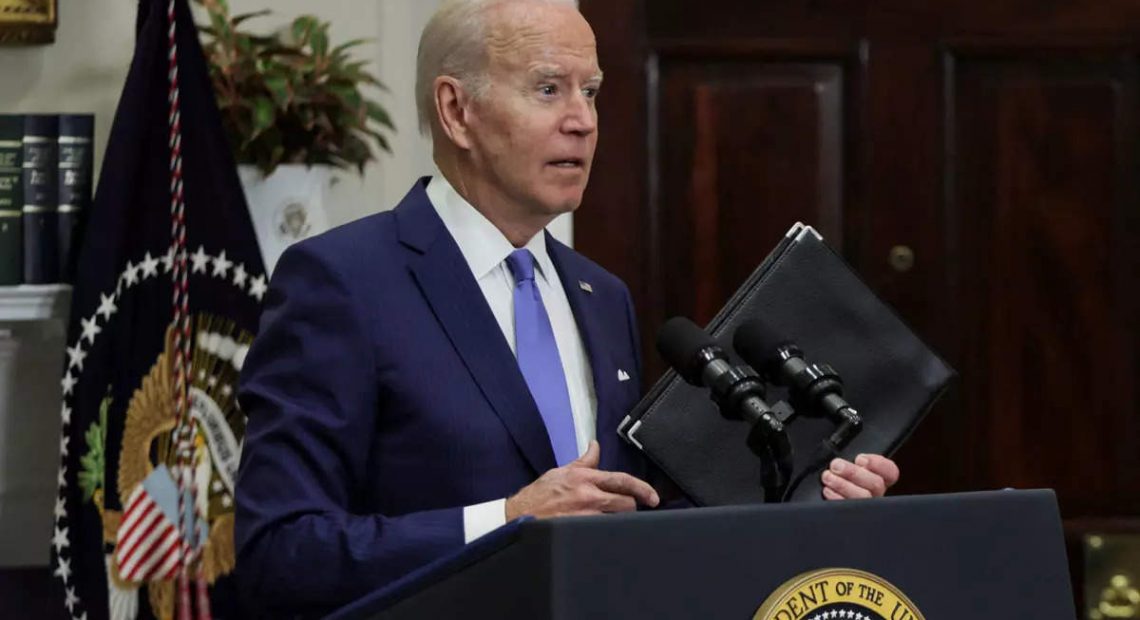 President Biden has requested $33 billion (£27 billion) in military, economic, and humanitarian aid for Ukraine, despite insisting that the US is not "attacking Russia."
Mr. Biden stated that approval of the deal by US lawmakers was "critical," as it would aid Ukraine's defence. More than $20 billion in military aid, $8.5 billion in economic aid, and $3 billion in humanitarian aid are included in the proposal.
On Thursday, Mr. Biden said, "It's not cheap." "However, if we allow aggression to prevail, it will be more costly."
Despite the fact that the US has already pledged assistance to Ukraine, the proposals represent a significant increase in aid. President Biden stated that the United States has provided ten anti-tank weapons for every tank Russia has deployed in Ukraine.
Despite his fiery rhetoric, he stated that the United States was not attacking Russia. He insisted, "We are assisting Ukraine in defending itself against Russian aggression." A spokesperson for Russia's Foreign Ministry said on Thursday that Western military support for Ukraine threatens "the continent's security."
President Biden is requesting that Congress authorise a massive sum of money for Ukraine, more than twice what the US has already spent on military and humanitarian aid. The US president wants to show that he is unfazed by vague threats of nuclear retaliation and a warning from Russian President Vladimir Putin that retaliatory strikes could be launched against countries that intervene in Ukraine.
He dismissed those remarks, saying they reflect Russia's desperation over their abject failure to accomplish what they set out to do.
He explained to Americans why this money was needed – at a time when many are struggling with rising living costs – by saying that it was not cheap, but that doing nothing was even more expensive.
A new plan to allow US authorities to not only freeze but also liquidate the assets of Russian oligarchs is risky, and it has alarmed civil liberties groups in the United States. In Congress, however, it is likely to receive bipartisan support.
It will not, however, begin to cover the cost of the additional funds the White House wants to devote to Ukraine's war efforts.
The White House said in a statement that the package will "establish new authorities for the forfeiture of property linked to Russian kleptocracy, allow the government to use the proceeds to support Ukraine, and further strengthen related law enforcement tools."
This week, the Canadian government proposed legislation that would allow it to seize and sell Russian assets.
Under pressure to broaden its sanctions, the ruling Liberals are pushing for the seizure of "any type of property," including money, digital assets, and virtual currency.
Picture Courtesy: Google/Images are subject to copyright