Volunteers deliver emergency contraception pills during the Ukraine conflict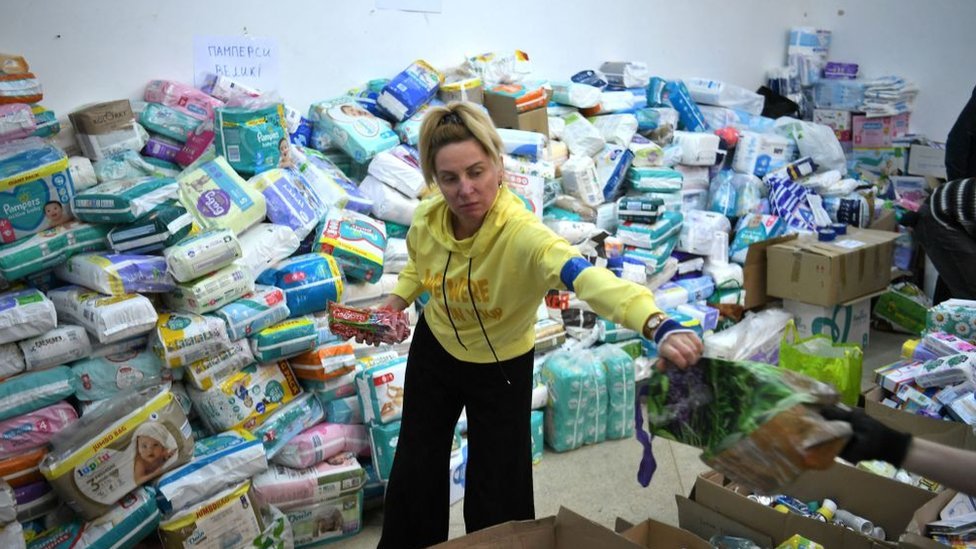 As reports of rape rise, charities are working to get emergency contraception into Ukrainian hospitals.
Nearly 3,000 packets of morning-after pills have been delivered to areas of the country hardest hit by the Russian invasion. The pills were provided by the International Planned Parenthood Federation (IPPF), and volunteers are delivering them.
Caroline Hickson, a member of the group, says that when it comes to distribution, timing is crucial. "[The morning-after pill] is effective in preventing pregnancy for a window of five days," she told.
"If you've been a victim of gender-based violence, it's critical that you get help as soon as possible, because becoming pregnant as a result of rape is extremely traumatic."
Medical abortion pills, which can be used up to 24 weeks of pregnancy, have also been sent by the organisation.
Ms Hickson explained that the pills are available to assist women in a variety of situations, including those who are having consensual sex but believe it is not the right time to start a family.
"Emergency contraception was available in Ukraine prior to the war, but supply chains have been disrupted, and it's critical for women to have access to this," she said.
Because there are so many people displaced across Ukraine, it's difficult for aid workers to determine how many supplies are needed in which areas.
Last week, Ukrainian troops pleaded for food and medicine for Mariupol, which has been cut off from humanitarian aid by Russian troops.
The IPPF has been collaborating with the UN Population Fund and the International Medical Corps to bring tablets into Ukraine.
"The UN agencies, civil society organisations, and the Ministry of Health have come together to identify the needs, and they've been communicated to all of us working in support," Ms Hickson said.
Emergency contraception is included in UN kits sent to women and girls involved in conflicts around the world.
In Ukraine, they've done the same thing, as well as sending supplies for family planning and childbirth.
The BBC has discovered evidence of Ukrainian women being raped by invading soldiers in villages just outside of Kyiv during the war.
Similar stories have been reported by other media outlets from Bucha, a city north-west of Kyiv.
Picture Courtesy: Google/Images are subject to copyright