Belarus uses force against protesters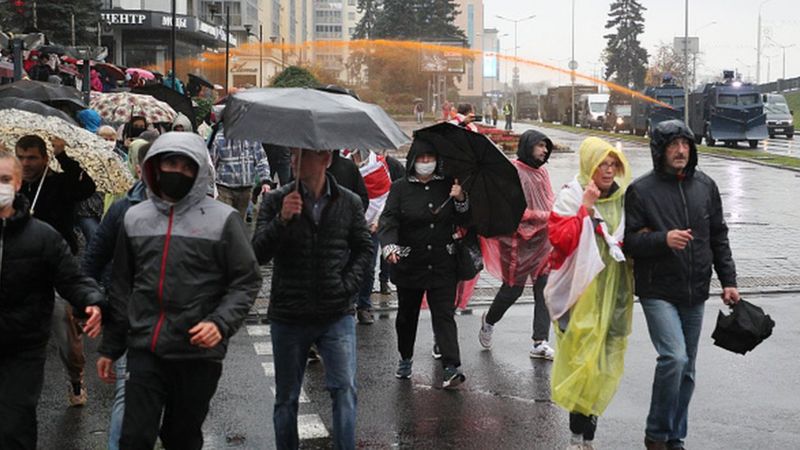 Belarus has used severe force to quell protest originated against its President, Alexander Lukashenko, who was recently re-elected as the head of the country.
As per a report, the Belarusian riot police have used water cannon and stun grenades against the protesters.
The protest was triggered by the disputed election – which declared Mr. Alexander as the winner of the presidential election.
Several human rights organisations have raised serious criticism against the way Belarus has handled the protest organised against the disputed election.
Amnesty International has demanded the intervention of the western forces to address the issues developed in Belarus.
In the latest rally also, several people have been booked. Since the emergence of the protest, numerous people have been detained by the Belarus police.
The police, in the latest protest, have blasted protesters with coloured water to mark them out for arrest.
Many believe that it is high time to interfere in the issue.
Belarus is a country in the Eastern Europe, which has enormous growth potential. It is not in a good relation with the European Union.
It has a good relation with Russia. Recently, Russia offered support to the country to quell the protest.
The west is closely watching the development in the Eastern Europe.
Photo Courtesy: Google/ images are subject to copyright