Avicii's family sell music rights to Abba star's company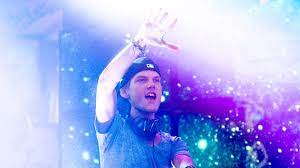 The Swedish entertainment company Pophouse has purchased 75% of the master recording and publishing rights from Avicii's family. Avicii's parents will be able to focus on the foundation they started after his passing in 2018 thanks to the agreement.
To "maintain a respectful tone" in the way his music is utilised and promoted, they keep the remaining 25% of his rights. Björn Ulvaeus, an Abba member, founded Pophouse in 2014, which manages the London production of Abba Voyage. The business published sales data for the ground-breaking virtual concert for the first time in a press release announcing the Avicii contract, with 650,000 tickets sold and more than 160 sold out shows.
Tim Bergling, better known by his stage name Avicii, was born in 1989. He became well-known after uploading tracks he'd recorded in his Stockholm bedroom to dance music websites.
He distinguished himself from his contemporaries by crafting songs with emotive pop hooks, and Wake Me Up, a tune that fused folky, bluegrass melodies with club-ready sounds, became a massive international smash.
Bergling went on to make music for Madonna and Coldplay and to become one of the highest-paid DJs in the world, but he also battled alcoholism and despair, and at the age of 28, he committed suicide.
Since then, Klas Bergling and Anki Lidén, who are in charge of managing his estate, have organised a star-studded memorial event, obtained a video game licence based on his music, and inaugurated an interactive memorial museum in Stockholm.
The Swedish House Mafia master recordings and publishing assets were purchased by Pophouse six months prior to the Avicii agreement. There is no known cost associated with the acquisition.
Similar agreements have shown up a lot during the past five years, with musicians like Neil Young, Bob Dylan, Shakira, and Blondie selling the rights to their catalogues to businesses that pledge to protect their legacy while pocketing the profits.
Picture Courtesy: Google/images are subject to copyright