2030 FIFA World Cup: A Global Tournament Spanning Six Nations on Three Continents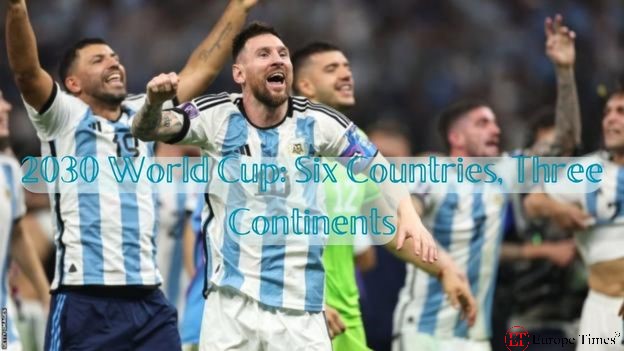 FIFA has confirmed that the 2030 World Cup will be hosted across six countries spanning three continents. Spain, Portugal, and Morocco are set to co-host the tournament, with the opening matches taking place in Uruguay, Argentina, and Paraguay to commemorate the World Cup's centenary. This decision is expected to be ratified at a FIFA congress next year.
The choice of co-hosting the tournament across multiple continents has drawn criticism, with concerns raised about its impact on fans, the environment, and human rights. FIFA's president, Gianni Infantino, emphasized the unique global footprint this approach would create, uniting Africa, Europe, and South America.
This proposal signifies a significant change for the World Cup, as teams may find themselves playing in two different seasons due to the hemisphere switch. If approved, Morocco will become only the second African nation to host a World Cup. Spain, Portugal, Uruguay, Argentina, and Paraguay will also qualify automatically as co-hosts.
In addition to the World Cup announcement, FIFA revealed that only bids from countries within the Asian Football Confederation and the Oceania Football Confederation would be considered for the 2034 finals. This led to Saudi Arabia announcing its bid for the 2034 tournament. The deadline for prospective hosts to express interest is October 31.
FIFA's decision to expand the World Cup across three continents has raised concerns about sustainability and climate impact, given the significant air travel and emissions associated with such a large-scale event.
Picture Courtesy: Google/images are subject to copyright