As MPs reject plans, Theresa May suffers Commons defeat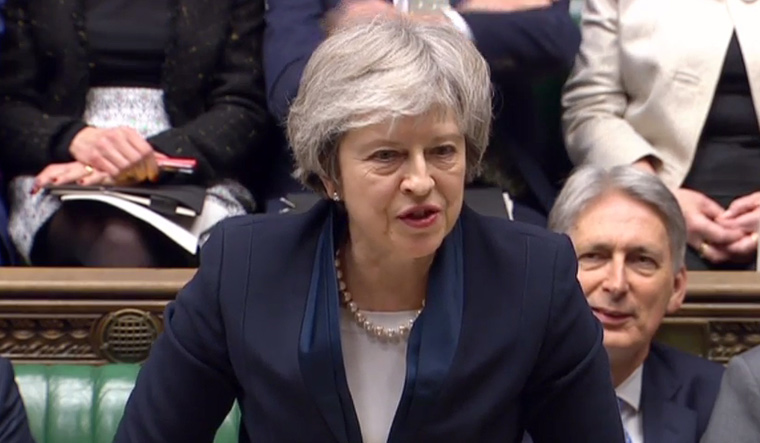 The British Prime Minister Theresa May has suffered yet another embarrassing defeat after MPs voted down her approach to Brexit talks. On Thursday the MPs voted by 303 to 258 – a majority of 45 – against a motion endorsing the government's negotiating strategy, the BBC reported. The lawmakers remain resistant to May's EU divorce plan. The reason for this situation is that Teresa May has lost the support of many of the long standing leave campaigners in her own party.
The defeat has no legal force. Downing Street said that it would not change the PM's approach to talks with the EU. "On a point of order, tonight's vote shows there is no majority for the Prime Minister's cause of action in dealing with Brexit. Yet again her government has been defeated. The government keep on ignoring parliament or plaving on towards the 29th of March without a co-hearing plan." said Jeremy Corbyn.
Photo Courtesy: Google/ images are subject to copyright