Zaporizhzhia shelling: Dozens of explosions near occupied nuclear site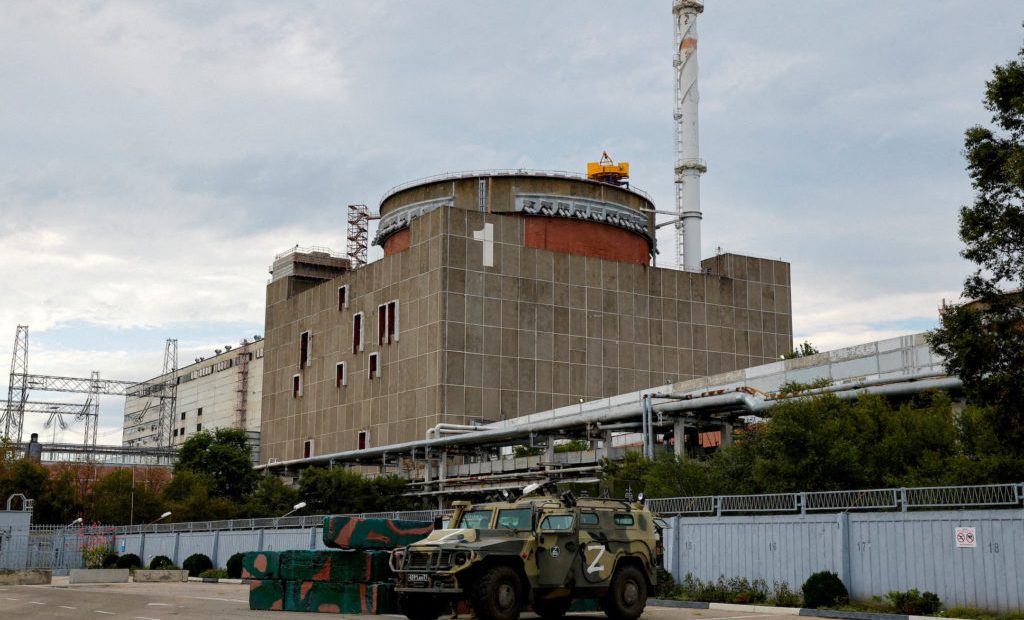 Since Saturday night, more than a dozen significant explosions have been noted close to a sizable nuclear power facility in south Ukraine that is under Russian occupation. Rafael Grossi, the chief of the UN's nuclear watchdog, issued an urgent plea for an end to the violence at Europe's largest nuclear power station, Zaporizhzhia.
"Whoever is behind this, it must stop immediately," he said. "You're playing with fire!" On the front lines of the conflict, the factory is located beside the River Dnipro.
The military of Russia said that Ukrainian soldiers on the other side of the river had shelled the territory it controlled. The Ukrainians, who have previously indicated that Russian soldiers shell the area itself despite having their own troops there, have not yet responded.
Before the latest explosions this weekend, which persisted until Sunday morning, the area surrounding the facility, including the nearby Russian-occupied town of Enerhodar, had been subject to constant attack for months.
From their windows, observers from Mr. Grossi's company, the International Atomic Energy Agency (IAEA), saw some of the explosions.
The IAEA team reported damage to various buildings, systems, and equipment at the site, but none that was "essential for nuclear safety and security" at this time, according to information provided by officials at the plant under Russian administration. There were no casualty reports.
"The news from our team yesterday and this morning is extremely disturbing," Mr Grossi said. "Explosions occurred at the site of this major nuclear power plant, which is completely unacceptable."
He called once again for the two warring sides to agree and implement a nuclear safety and security zone around the plant as soon as possible.
"I'm not giving up until this zone has become a reality," he said. "As the ongoing apparent shelling demonstrates, it is needed more than ever."According to a Rosenergoatom official reported by Russian state media, 15 rounds were fired at the plant's facilities, landing close to a building that stores recently used nuclear fuel and a facility for storing dry nuclear waste, but no radioactive emissions were found.
Picture Courtesy: Google/images are subject to copyright