Ukraine's interior ministry leadership killed in helicopter crash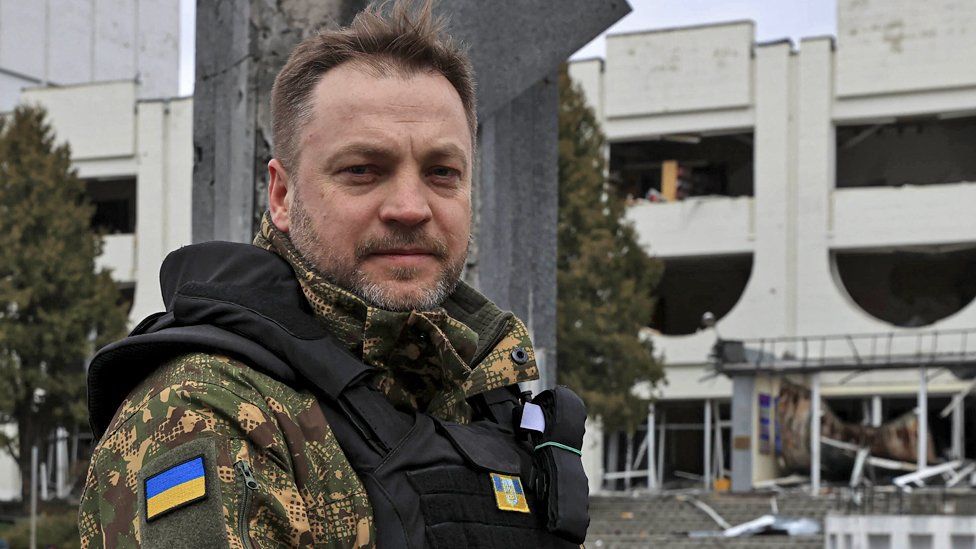 The three key members of Ukraine's interior ministry perished in a helicopter accident next to a nursery in an eastern Kyiv suburb. Along with his first deputy minister and state secretary, 42-year-old interior minister Denys Monastyrsky also passed away.
Around 08:30 local time (06:30 GMT), the helicopter crashed in Brovary, killing 14 people, including one kid, according to officials. No evidence exists that the collision was anything other than an accident.
However, the SBU state security service claimed that it was investigating a number of crash-related scenarios, including sabotage, a technical issue, or a violation of the flight regulations.
The State Emergency Service first reported that up to 18 persons may have died in the disaster, but later changed its estimate to 14 fatalities. The most prominent Ukrainian victim since the war began is Mr. Monastyrsky, who served as one of President Volodymyr Zelensky's political aides for the longest period of time.
The minister was en route to a "hot spot" for conflict when his chopper crashed, according to Kyrylo Tymoshenko, the deputy head of Ukraine's presidential office. The ministerial delegation was its route to meet him in Kharkiv, according to Volodymyr Tymoshko, the city's police chief, who said he had only spoken to them yesterday.
The minister's death cuts to the heart of the government in Kyiv as the interior ministry has the vital task of maintaining security and running the police during the war.
The interior minister, 42, was a well-known official in President Volodymy Zelensky's government.
Throughout the conflict, he served as a recognisable face for Ukrainians, keeping them informed of the deaths brought on by Russian missile strikes when the country was invaded in February 2022.
Six ministry employees and three crew members, according to Ukrainian officials, were on board the chopper.
Picture Courtesy: Google/images are subject to copyright