Ukraine war: Heavy losses reported as battle for Bakhmut rages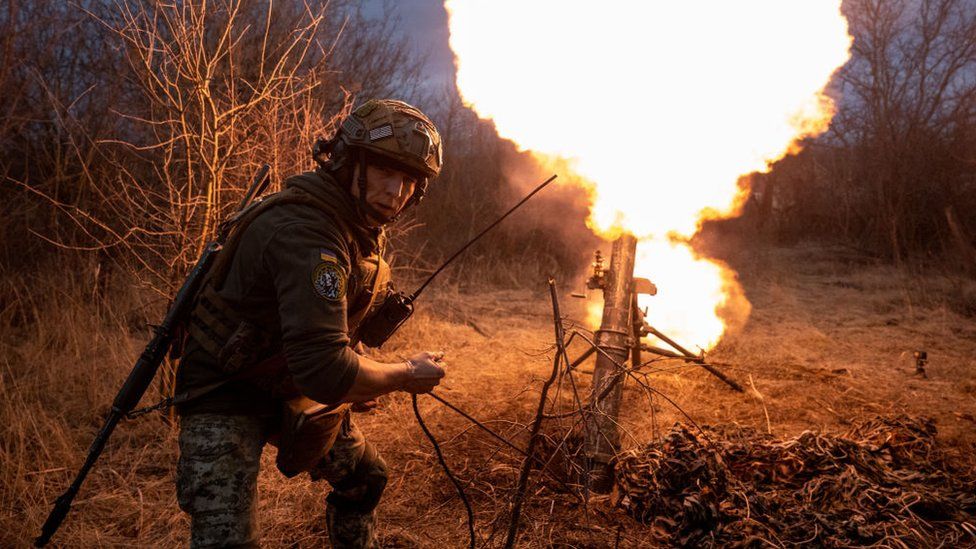 As the conflict for Bakhmut continues, reports indicate that Russia and Ukraine have suffered significant losses. Moscow has been waging a gruelling war of attrition on eastern Ukraine for months.
Russian forces have lost more than 1,100 lives in the last several days, according to Ukrainian President Volodymyr Zelensky, and many more have been gravely injured. Over the previous 24 hours, more than 220 Ukrainian service members, according to Russia, have died.
Despite having minimal strategic worth, according to analysts, Bakhmut has become a focus for Russian commanders who have found it difficult to bring any good news to the Kremlin.
By taking the city, Russia would be a little bit closer to its objective of dominating the entire Donetsk region, one of the four regions in eastern and southern Ukraine that it annexed last September after holding fraudulent referendums that were roundly denounced outside of Russia.
Russian forces are being constrained, according to Ukrainian commanders who have committed major resources to the city's defence, and their plan is to stop Moscow from launching any more offensives in the near future.
Between 20,000 and 30,000 Russian troops have reportedly been killed or injured in and around Bakhmut, according to Western officials.
A proposed proposal that was presented to the Russian parliament on Monday proposes to raise the age range for conscription from the existing 18–27 years to 21–30 years.
According to Reuters, the conscription age would be extended to 10 or 11 years in 2024 or 2025 rather than the customary nine years. This would increase the number of men who are eligible to serve in the military.
Russia's previous attempt to draft thousands of new recruits into the Ukraine war met with some resistance. In September the announcement of a partial military mobilisation saw long queues form at border crossings as men of draft age sought to flee the call-up.
Picture Courtesy: Google/images are subject to copyright