Russia introduces a 'delicious' McDonald's alternative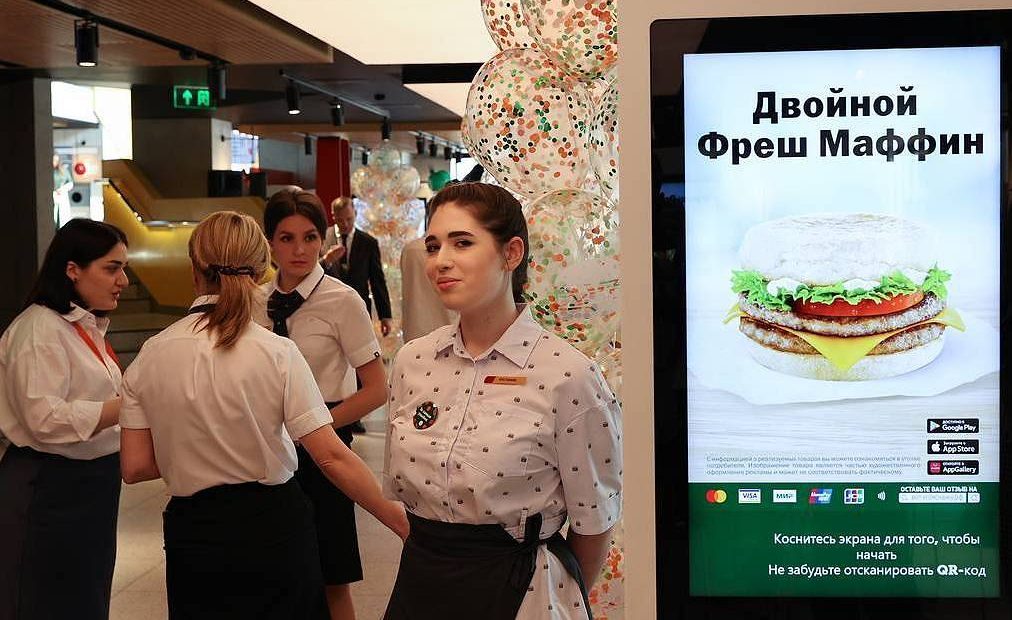 McDonald's withdrew from Russia in protest of the invasion of Ukraine, selling more than 800 of its restaurants to Russian businessman Alexander Govor. The first rebranded restaurants in Moscow are reopening today. "Vkusno I Tochka," which means "tasty and that's it," is the new name. The Golden Arches have been replaced with a stylized letter M made of two French fries and a dot (or perhaps a burger?) The Big Mac and McFlurry are no longer available.
Customers, on the other hand, should not notice too many differences, according to the new owners. They held a press conference in the flagship restaurant on Pushkin Square, which opened 32 years ago as the first McDonald's in Moscow. "Our goal is for our guests to notice no difference in quality or ambience," said Vkusno I Tochka CEO Oleg Paroyev. One male protester, however, disrupted the event by shouting, "Bring back Big Mac!" I was in the long line in 1990, and it took me three hours to get in and be served. I recall being ecstatic. McDonald's' arrival was a symbol of Soviet Russia's embrace of Western ideas, culture, and cuisine.
McDonald's announced last month that it would leave Russia due to the war's "humanitarian crisis" and "unpredictable operating environment." Last year, Russia and Ukraine accounted for about 9% of McDonald's global sales.
Since the invasion of Ukraine on February 24, international brands such as Starbucks, Coca-Cola, Levi's, and Apple have left or suspended sales in Russia. Wide-ranging international sanctions have been imposed on Russia, disrupting its supply chains and raising unemployment.
Picture Courtesy: Google/images are subject to copyright