Riot broke out in Siberian prison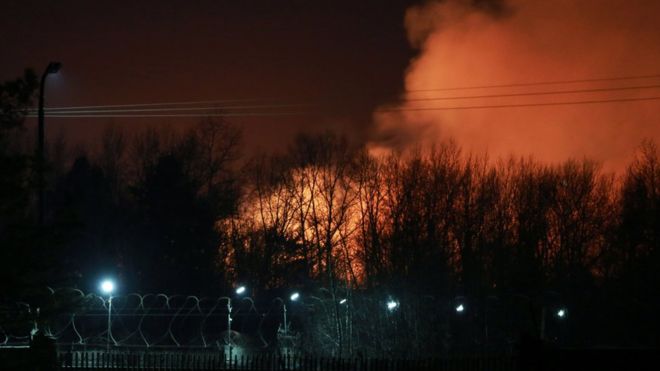 A riot has broken out in a prison located in the Siberian region of Russia. The prison has been badly damaged due to the riot, as a severe fire has broken out in the prison.

As per the statement released by the authorities, some inmates at the high-security region in the prison attacked a guard who had tried to help a prisoner bleeding from a self-inflicted wound.

Meanwhile, some activists have provided another version. As per their statements, several prisoners have slashed their own arms in protest against the inhuman behaviour of certain guards.

According to the statements of the activists, the lack of scrutiny gives certain guards in the prison a free hand to do what they want in the prison.

Anyway, the government has not responded to the allegations made by the activists. As per its latest statement, the situation is at present under control and an investigation is on.

Russian jails are under lockdown for last few days to prevent the spread of the coronavirus outbreak.

At this moment, it remains unclear whether the riot outbreak has any connection with the virus outbreak.

It seems that the Russian government is very keen to solve this issue at the earliest. It has already interrupted several human rights websites which have reported the incident.

Photo Courtesy: Google/ images are subject to copyright