Coronavirus outbreak makes things difficult for migrants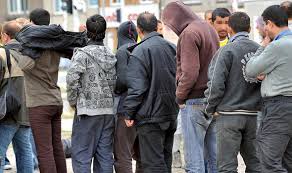 The coronavirus outbreak has damagingly interrupted the humanitarian supply chain which work to ensure migrants living in camps across Europe do not starve.

Many charities have had to cease operations, as the virus outbreak has made them incapable to function in a proper way.

This exist of the charities from the scenario has reduced support for large numbers of vulnerable people, though governments have stepped into make up the reduction.

As per a statistics, there are thousands of refugees and asylum seekers living in poverty in the United Kingdom alone.

Though the United Kingdom says it provides support for those who need it, not all charity organisations find that assurance relaxing.

In Calais located in France, close to the UK, many migrants are living in temporary camps hoping to cross to the UK.

The BBC has recently made a touching story to expose how miserable the life of migrants in the continent of Europe is.

Migrants, away from their homelands, deserve the support and care of every one – especially from the people of the country where they have reached in search of a peaceful future.

It is easy to forget them. It needs a courageous heart to look them through a humanitarian prism.

Photo Courtesy: Google/ images are subject to copyright