Protest breaks out in Spain over new face mask rule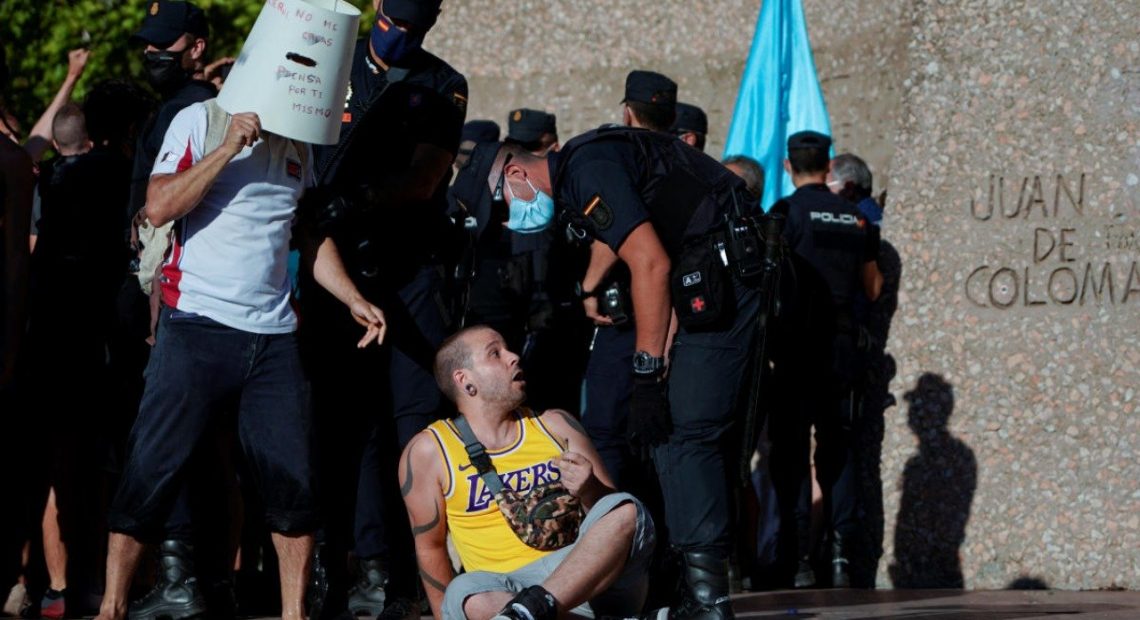 A huge protest has been organised in Spain against measures imposed to curb the spread of Covid-19 outbreak. Hundreds of people have participated in the protest. They have raised their voice against the mandatory use of facemasks.
Since the three-month lockdown period introduced to curb the spread of the disease reached its end, the country has witnessing a consistent rise in the infection rate.
In the initial stage, face masks were made mandatory to customers of public transport. Later, it was extended to all.
It seems that people are not in a mood to tolerate the restrictions anymore. Spain is not the only country which has witnessed this kind of protest. Several other European countries have witnessed similar protest.
Spain is one of the worst affected country in the continent. It is not wise to accept the demand of protesters. It may lead to further increase in the number of cases in the country.
The country recently introduced a new set of restrictions. It imposed a ban on smoking in public.
It is believed that the restrictions are necessary to keep the virus load to the lowest in the country.  
Photo Courtesy: Google/ images are subject to copyright