Pope Francis Leaves Hospital After 10 Days of Colon Surgery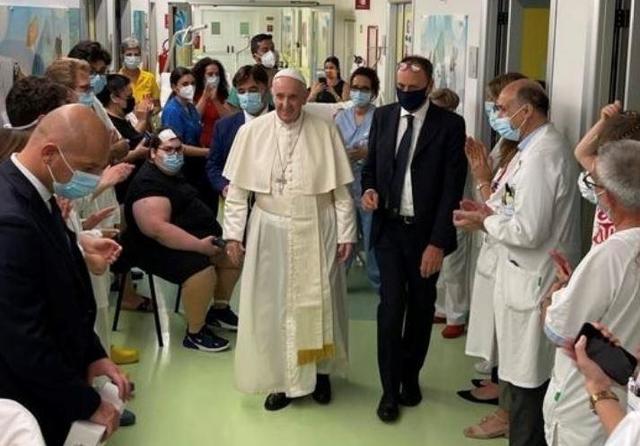 Pope Francis has left the hospital in Rome after having had his intestinal surgery 10 days ago. The pontiff, who is 84 years old, was released at 10:30 a.m. local time (4:30 a.m. ET) from Gemelli Polytechnic hospital.
On his way home to Casa Santa Maria in Vatican City, he stopped to pray at the Basilica of Saint Mary Major, Holy See spokesman Matteo Bruni said in the statement. "He expressed his gratitude for the success of his surgery and offered a prayer for all the sick, especially those he had met during his stay in the hospital," said Bruni in the statement.
Francis had surgery for a severe narrowing of his large intestine on July 4, his first major surgery since he became pope in 2013. The Vatican said it was a planned procedure though it didn't release any details before he was admitted to the hospital. The surgery was scheduled for early July when his audiences are usually suspended and he would normally take some time off.
Pic Courtesy: google/ images are subject to copyright