Vehicle blaze: Italy Bus driver escapes 25 children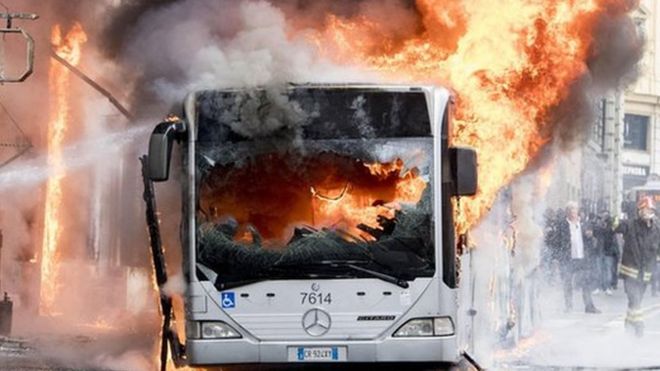 The bus, caught fire in a tunnel about 50 miles (80km) north of Milan which was transporting youngsters aged between 14 and 16 to a summer camp.
Firefighters quickly arrived at the scene and put out the flames. Footage released by the fire department showed smoke fill out of the tunnel and long queues of traffic. As per the reports seven children were taken to hospital as a precaution for smoke inhalation.
Attilio Fontana, the president of the Lombardy region, praised the driver's quick thinking for pulling over and managing to remove the children from the bus before it was "devoured by flames".
Pic Courtesy: google/ images are subject to copyright