Paul Pogba: Second Sample Validates Positive Drug Test Result for Juventus Midfielder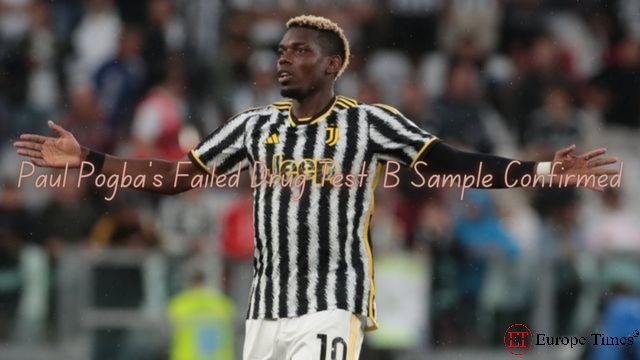 Juventus midfielder Paul Pogba has faced confirmation of his failed drug test, as his B sample also tested positive. The 30-year-old was provisionally suspended following elevated testosterone levels in his initial sample after Juventus' game against Udinese on August 20, where he was an unused substitute. If found guilty of doping, he could face a suspension ranging from two to four years.
Nado Italia, the anti-doping body, stated that Pogba had violated rules with the presence of prohibited non-endogenous testosterone metabolites, suggesting an external source. Testosterone is known to enhance athletes' endurance. Athletes have the option to have their B sample analyzed if the first sample returns adverse results.
Pogba intends to clear his name, asserting that any potential banned substance use was unintentional. His agent, Rafaela Pimenta, emphasized Pogba's lack of intention to break any rules. Pogba rejoined Juventus on a four-year contract in July 2022, following the end of his contract at Manchester United. However, his return to Turin has been marred by recurring injury issues, including a recent minor back problem mentioned by Juventus boss Massimo Allegri.
Picture Courtesy: Google/images are subject to copyright