Medusa festival: One killed as strong winds cause stage collapse in Spain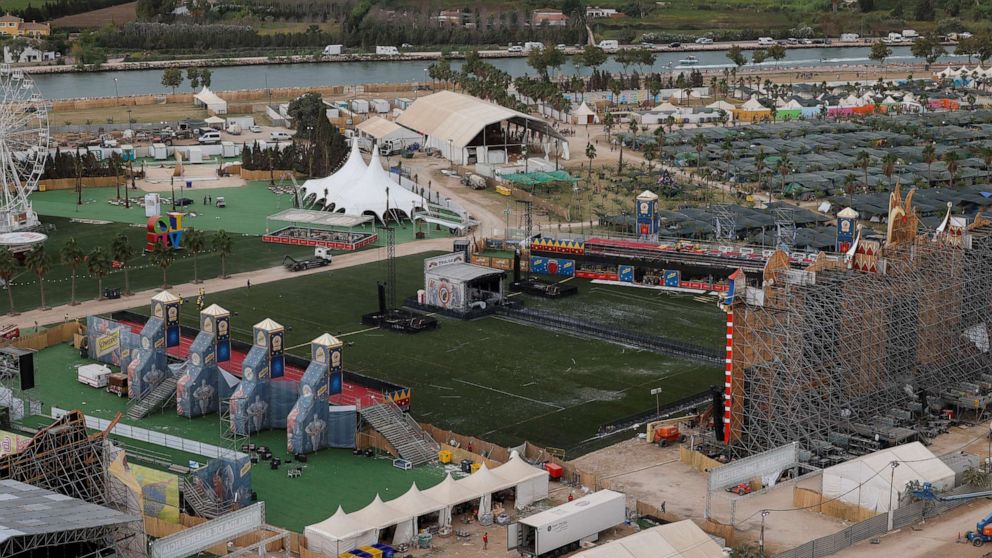 Early on Saturday, heavy winds at a festival in Spain caused pieces of a stage to fall, leaving one man dead and at least 40 others hurt.Video of the festival in Cullera, south of Valencia, showed some attendees scurrying away in fear while others could be seen carrying on with their revelry.
Later, the well-known electronic music festival Medusa was cancelled. According to local media, the deceased man was in his 20s. Three of the victims experienced severe trauma. Witnesses described an unexpected sandstorm that hit the festival site. In the country's eastern coastal region at the time, winds gusting over 80km/h (50mph) were reported by Spain's meteorological agency.
One of the attendees informed Spanish media that they were "in a state of disbelief." "Anyone could have done it, including myself,"
The event's organisers posted a statement on Facebook in which they expressed their "devastation and sadness" at what had occurred.
They said "severe strong winds" damaged the venue's infrastructure at around 4:00 local time (02:00 GMT), and the decision to evacuate the area was made right away.
Picture Courtesy: google/images are subject to copyright