Health workers organise protest in Paris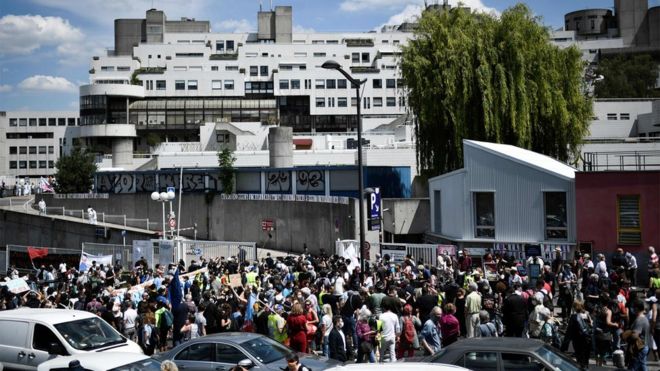 Over 400 doctors, nurses and medical staffs have entered the streets of the capital of France, Paris, to express their disagreement against the poor funding for the hospitals in the country.

As many as 50 healthcare workers have been charged in connection with the case and a small fine has been imposed against them.

Another three people have been booked in connection with the case. They may face strict legal action in the coming days.

Many have expressed their disagreement over the way in which the French authority has handled the issue.

The French police have justified their action on the ground that the protesters have violated the measures imposed to curb the spread of the Covid-19 outbreak.

Several French citizens have come out openly with their support to the medical workers who have entered the streets of the country to express their plight.

The workers have demanded a reasonable hike in their wages.

The protest has brought the country in an unpleasant state. The protest is expected to trigger a serious discussion over this matter in the coming days.

Photo Courtesy: Google/ images are subject to copyright