France, Germany agree to offer recovery fund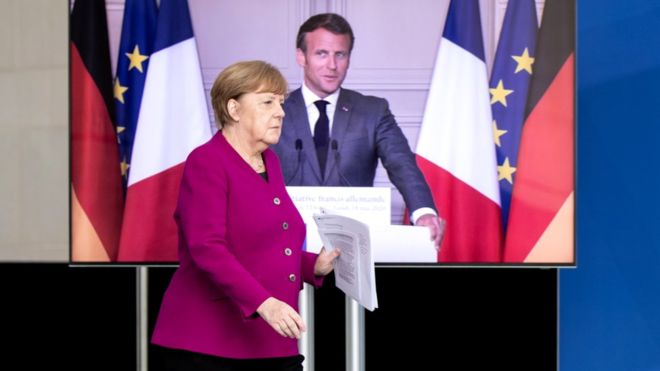 The European countries of France and Germany has finally agreed to the demand of the southern countries of the Europe to create a recovery fund to help the continent overcome the economic slowdown caused due to the measures taken to curb the spread of the Covid-19 outbreak.

The powerful countries of the north have unanimously proposed a €500bn European recovery fund to be distributed to those EU countries which have not yet fully recovered from the clutches of the Covid-19 outbreak

The decision has been taken during a discussion between French President Emmanuel Macron and German Chancellor Angela Merkel.

The latest decision is the exact opposite of its earlier stand on the matter.

The decision is seen as a last resort to save the European Union from falling into the pit of collapse.

Both Mrs. Merkel and Mr. Macron think the decision is necessary to save the European Economic Union from the fate of collapse.

Unlike what was decided earlier, as per the latest agreement the financial burden caused due to the decision will be shared by the European Union budget.

Many have welcomed the step. Most see this necessary to save the European Economic Union – which is the final outcome of years of hard work.

Photo Courtesy: Google/ images are subject to copyright