Finland uses sniffer dogs to detect Covid-19 patients at airports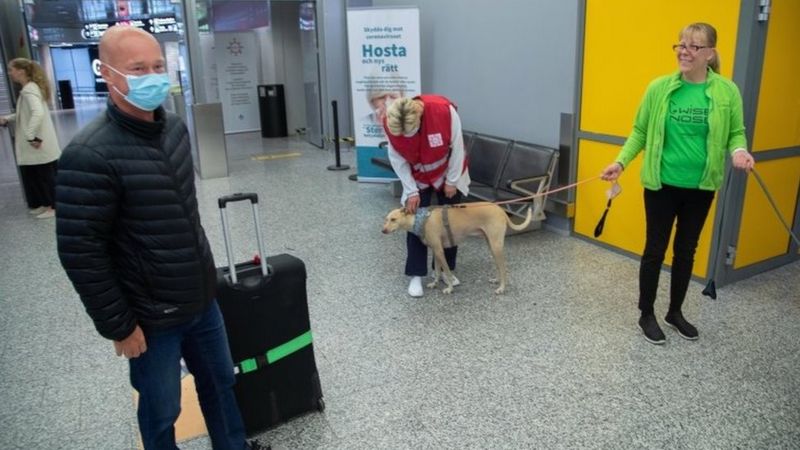 Sniffer dogs are a friend of security forces. Normally, they are used to detect bombs. They are a common sight in airports.
Do you know they can be used for many other tasks too. In Finland, these dogs are even used to detect Covid-19 patients.
As part of a trial, these dogs have already been deployed in an airport in Finland, named Helsinki-Vantaa airport.
As per a study, these dogs can detect the presence of the virus in human at least five days before the appearance of any symptom.
The trial is being conducted under the guidance of the University of Helsinki. It is being monitored by a term of experts from the university.
The trial is a part of the research program launched by the university.
If the result turns positive, many other airports in the region may adopt this method.
Compared to other methods for detecting Covid-19 patients, this one is far less complicated, through the credibility of the method is still largely doubtful.
Anyway, it is important to carry out more researches in this area. Actually, it may not be easy for many to digest this matter in this stage.
Photo Courtesy: Google/ images are subject to copyright