Toxic caterpillar plagues spreads in Europe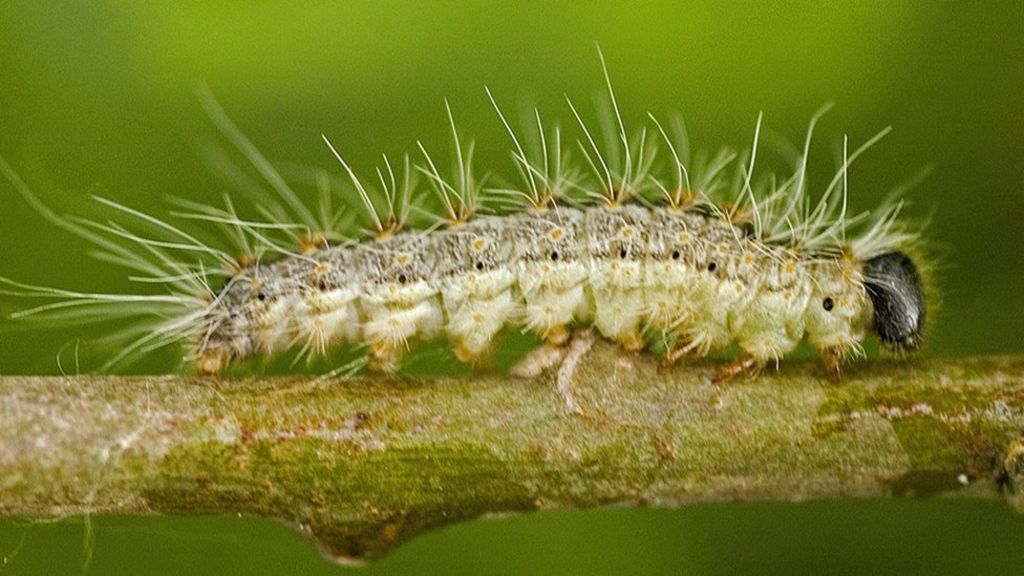 Germany and Netherlands are on toxic caterpillar infestations, whose tiny toxic hairs that spreads through wind causes severe allergic reactions and skin irritations in humans and pets.
This year's mild winter and warm spring provided a good environment for the caterpillars to increase enormously in number. Firefighters, with flame torches and special vacuum cleaners, are trying to destroy nests of the invasive species, across Germany.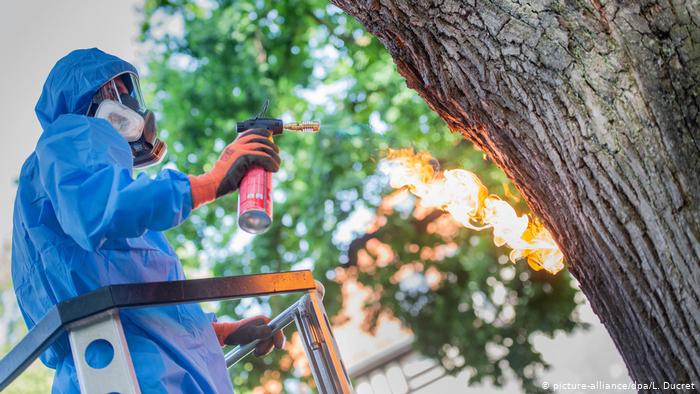 Late in July, these caterpillars are expected to turn into pupae and then the threat will be decreased.
The return of the Oak processionary moth caterpillars made the restaurants, swimming pools and schools across Germany to close.
The Western Ruhr region of Germany is a densely populated area and is severely affected by these caterpillars.
These caterpillars, of about 2-3cm (about one inch) are moving towards and spreading on the trees at night time. Specialists said that there will be around 700,000 hairs in a mature caterpillar, which will be spreading severely through winds. These contains an irritating toxin that causes itchy, blistering rashes, which may last for weeks.
Reports said that six people in the western city of Munster had to undergo eye operations to remove the caterpillar hair that got stuck on their corneas.
Image courtesy: bbc .com, dw .com / images are subject to copyright