The Apple – Spotify Dispute : Spotify calls Apple a 'monopolist' !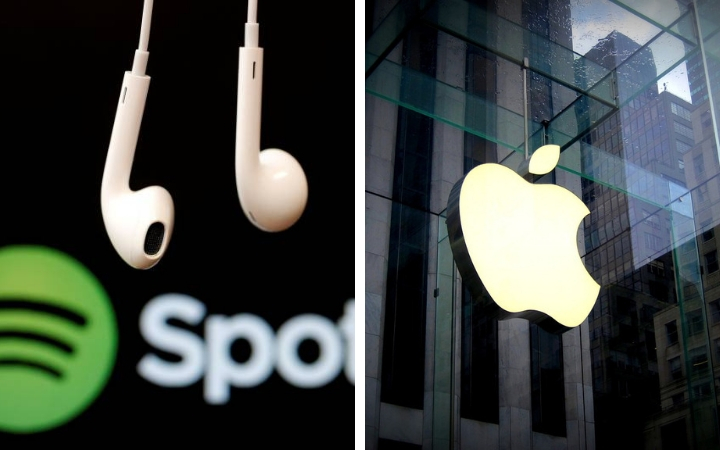 The Apple – Spotify war continues! Swedish audio streaming company finally calls the Tech giant a 'monopolist'. Spotify had given complaints against Apple in the European Union, claiming that Apple is illegally involving in App store.
Apple is charging a 30 percent to the developers for subscriptions, and Spotify is not happy in this. It said that it's designed to give Apple Music an unfair advantage in the marketplace. The Spotify had launched a website called Time to Play Fair, and had outlined the complaints against Apple.
Apple reacted to Spotify's claims saying "wants all the benefits of a free app without being free". Spotify reportedly said, "Every monopolist will suggest they have done nothing wrong and will argue that they have the best interests of competitors and consumers at heart". "This is evident in Apple's belief that Spotify's users on iOS are Apple customers and not Spotify customers, which goes to the very heart of the issue with Apple".
Spotify is a Swedish audio streaming platform that provides DRM-protected music and podcasts from record labels and media companies. As a freemium service, basic features are free with advertisements or automatic music videos, while additional features, such as improved streaming quality, are offered via paid subscriptions.
Image courtesy: pixabay.com / images are subject to copyright