Pope Francis launches the Click to Pray app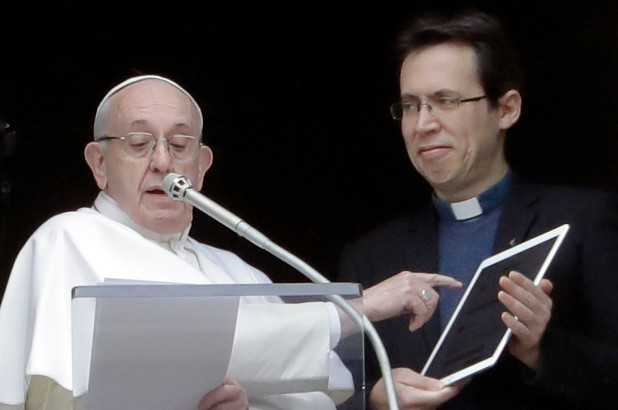 Pope Francis has launched the Click to Pray app, that allows the world's 1.3 billion Catholics to join him in prayer. It has a website and a mobile app, both for Android and iOS.
"Internet and the social networks are a resource of our time, a way to stay in touch with others, to share values and projects, and to express the desire to form a community," – Pope Francis

Thousands of people witnessed the moment on Sunday at the St. Peter's Square. After swiping on the tablet, Pope turned to his assistant and asked "Did I do it?" The app is available in six languages as Spanish, English, Italian, French, Portuguese, and German. The app has been launched ahead of World Youth Day 2019.
Sunaya Paison
Photo Courtesy: Google/ images are subject to copyright