800-year-old 'Crusader' was found out at Dublin church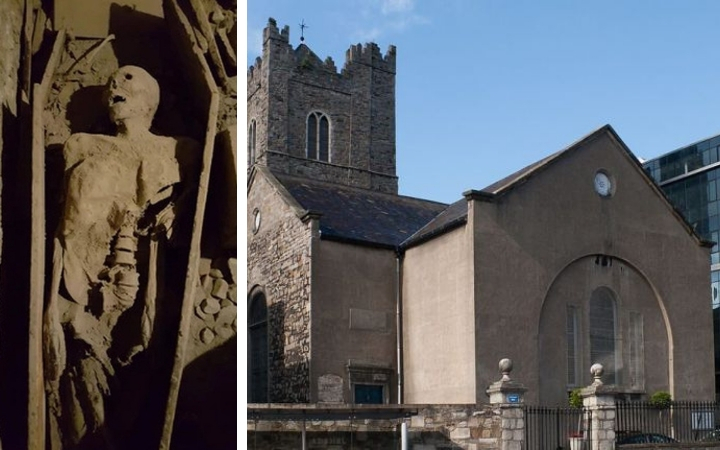 Vandals have decapitated an 800-year-old Crusader at St Michan's Church in Dublin. It was found that the Crusader's head was "severed from his body and taken away", as per reports.
This famous Church of Ireland site of worship is located on Dublin's Halston and is home to mummies, and the remains of the Sheare Brothers, executed by the British for their part in the 1798 rising. Some also says that this is the final resting place of Robert Emmet.
A tour guide was preparing to open the church for visitors on Monday afternoon, and then this was discovered. Archdeacon Pierpoint was found upset and disappointed that the church has been targeted again by vandals.
Photo courtesy: Google / images are subject to copyright