Dog diplomacy: Turkey sends Mexico puppy after search dog's death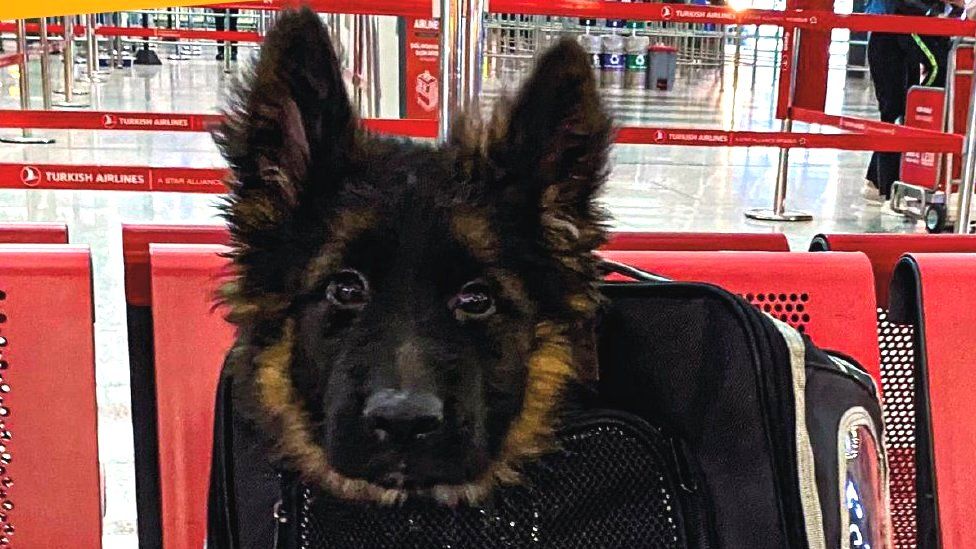 Mexico is receiving a German Shepherd puppy from Turkey as a token of gratitude for Mexico's search and rescue dogs' help during February's earthquake in Turkey. The puppy is intended to continue the legacy of Proteo, a Mexican rescue dog who passed away during the rescue operations.
The Mexican Ministry of Defense has asked people to vote on one of three names for the puppy: Proteo II, Arkadas, or Yardim. Mexico has specialized civilian and military teams with canine units that search for survivors during natural disasters.
These dogs gained popularity after saving several lives during the 2017 earthquake in central Mexico. When Turkey and Syria were struck by a massive earthquake in February, Mexico quickly deployed rescue teams with search dogs to assist in finding survivors.
During the rescue mission in Turkey, Proteo, a nine-year-old German Shepherd, located a man and a woman under the rubble before he died from exhaustion, according to his trainer. Proteo's remains were returned to Mexico, where he was honoured in a ceremony before being buried.
Mexico's Ministry of Defense, on its Facebook page, expressed gratitude for the puppy donated by Turkey, and hoped it would continue Proteo's legacy in their search and rescue missions.
Picture Courtesy: Google/images are subject to copyright