Belarus opposition threatens government with national wide strike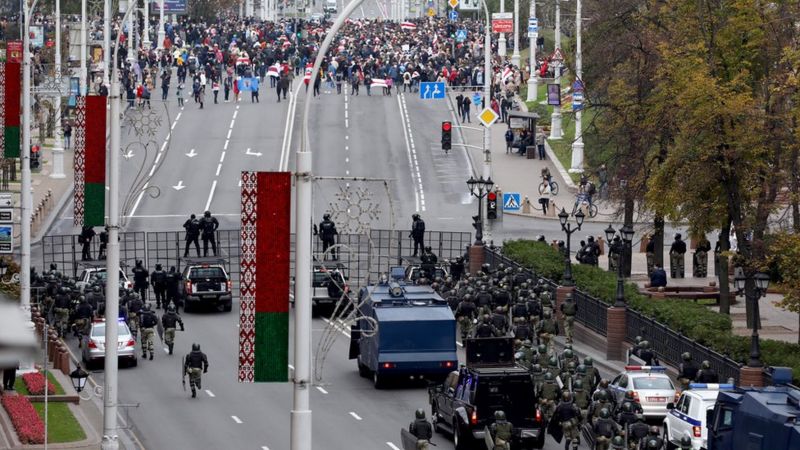 The Belarus opposition has threated the government with a national wide strike. They have demanded the resignation of Belarus President Alexander Lukashenko.
The European country of Belarus is witnessing a serious political crisis since the Presidential Election which declared Mr. Lukashenko as the winner.
Belarusian opposition leader Svetlana Tikhanovskaya refused to concede defeat. She alleged that the election was not conducted in a free and fair manner.
She demanded a re-election under the monitory of trustworthy international agencies.
Anyway, the Belarus President refused to admit the demands raised by the opposition, and even allowed the security force to expert extreme force to quell the protest.
The national wide strike is the latest attempt by the opposition to oust the leader who allegedly gained the control over the country through an illicit method.
As per a latest report, many workers and students have already responded to the call made by the opposition leader.
Photo Courtesy: Google/ images are subject to copyright