Poland uses force against people protesting against court ruling that bans abortion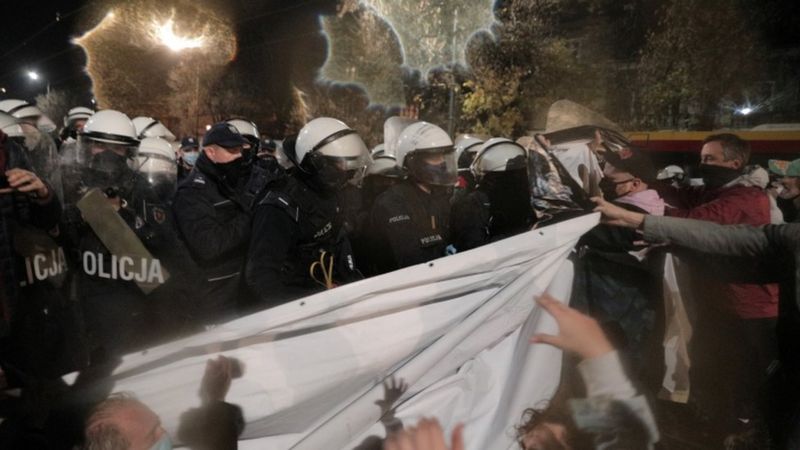 The Polish government has exerted force against people protesting against a court ruling that bans abortions in the country.
The protest has been witnessed in several regions across the country, including in the Polish capital, Warsaw.
It has been organised outside the official residence of the Polish Deputy Prime Minister, Jaroslaw Kaczynski.
As per the court order, ending the life of a deformed foetus is unconstitutional. According to the order, abortion is only valid in cases of rape or incest, or to protect the mother's life.
Poland is the country where one of the toughest abortion frameworks exists. The new order is expected to make the framework tougher.
The protest against abortion has taken place not only in Poland, but also across the continent of Europe.
This is not the first time that the country has witnessed a protest in connection with the matter.
The new court order has the backing of the ruling party, as its attempt towards this extent was earlier foiled by a similar protest.
Photo Courtesy: Google/ images are subject to copyright