The Gold toilet theft: $1M gold toilet stolen from Blenheim Palace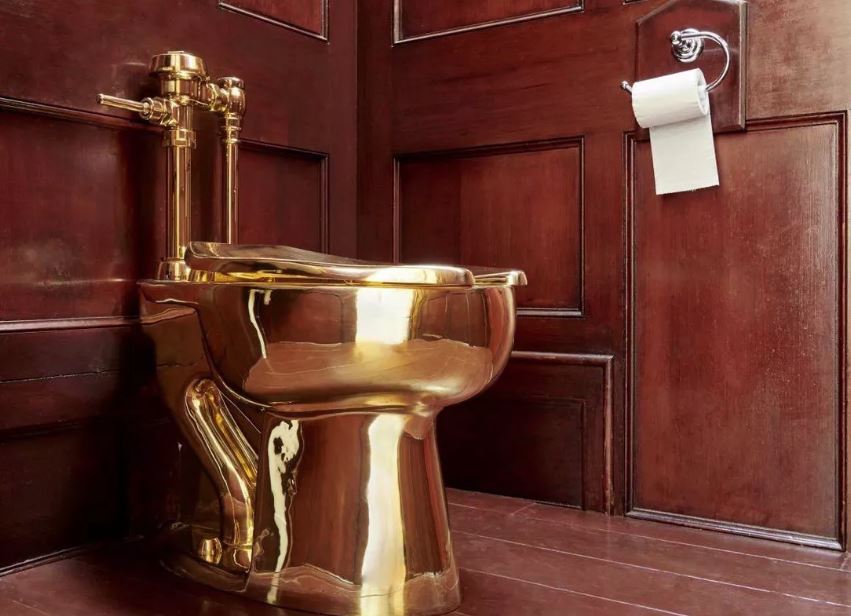 The gold toilet named 'America' has been stolen from Blenheim Palace, while it was on display. This rare art piece by artist Maurizio Cattela, was once offered to President Trump.
The robbery has reportedly been occurred on 14th of September. The theft has been confirmed by the Blenheim Palace in a statement posted on Twitter.
"We are saddened by this extraordinary event, but also relieved no-one was hurt," said the officials.
"We are grateful to our staff and to Thames Valley Police for their rapid and brave reactions", they added.
Mr Hare said that the artwork was worth $5m to $6m, and it is still not been found.
In an email to The New York Times , the creator of this art-piece Maurizio Cattela said, "I wish it was a prank". "At first, when they woke me up this morning with the news, I thought it was a prank: Who's so stupid to steal a toilet? I had forgotten for a second that it was made out of gold", he added.
Image courtesy: cnet .com / images are subject to copyright