UK will reject any Brexit delay offer, Boris Johnson to tell Juncker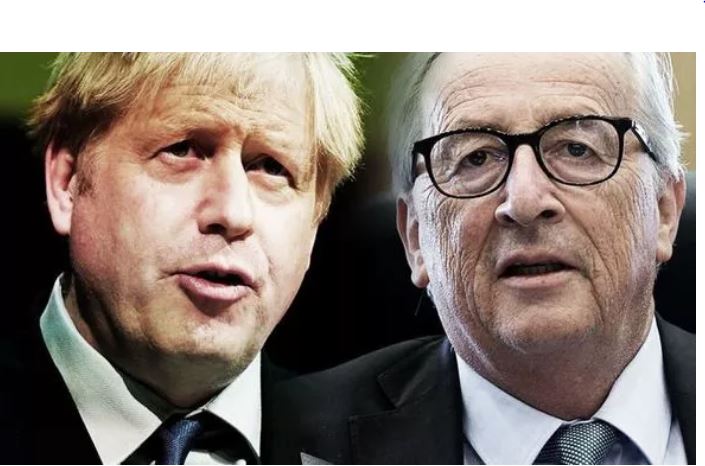 UK will not be accepting any more Brexit delay offer, beyond the current 31 October deadline, British Prime Minister Boris Johnson is to tell European Commission President Jean-Claude Juncker at talks on Monday.
Since Boris Johnson came into authority as PM, the lunchtime meeting in Luxembourg will be the first time the pair have met.
Reports says that the Prime Minister will stress he wants to secure a deal by 18 October, after a key EU summit.
But, if this is not possible, Mr Johnson will "reject any delay offered" and leave with no deal.
The PM "would make clear that he would not countenance any more delays", said the source.
Reports said that "Any further extension would be a huge mistake. It is not just a question of the extra dither and delay – it is also the additional long months of rancour and division, and all at huge expense."
Image courtesy: express .co .uk / images are subject to copyright