Melt yourself into some Irish Nachos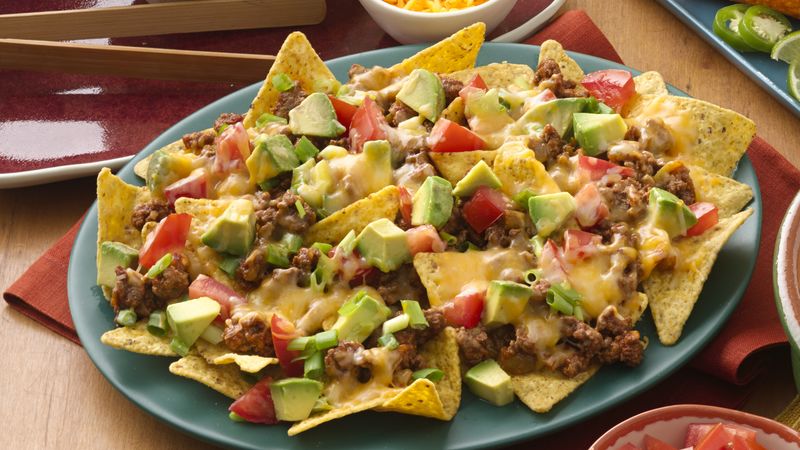 Nachos, heated tortilla chips or totopos covered with melted cheese! Lets have some Irish Nachos.
Ingredients:
2 tbsp. butter
1 clove garlic, minced
2 tbsp. flour
1/4 c. milk
1/4 c. stout (such as Guinness)
2 1/2 c. shredded Cheddar cheese
Kosher salt
Freshly ground black pepper
Pinch cayenne pepper
1 16-oz. bag Ruffles
1 16-oz. bag Ruffles
6 strips cooked bacon, chopped
2 tbsp. finely chopped chives
Preparation:
To make beer cheese sauce: Melt butter in a saucepan over medium heat. in Add garlic and flour and cook until the garlic is fragrant, about 1 minute. Add stout and milk and bring mixture to a boil, reduce heat slightly. Add cheese and cook until the cheese got melted. Season with salt, pepper, and cayenne.
On a large serving dish, scatter about half of the chips. Pour about half of the beer cheese on top then sprinkle with chives and chopped bacon. Repeat with remaining ingredients and serve immediately.
Image courtesy : pillsbury.com / images are subject to copyright