Zelensky calls for 'just punishment' for Russia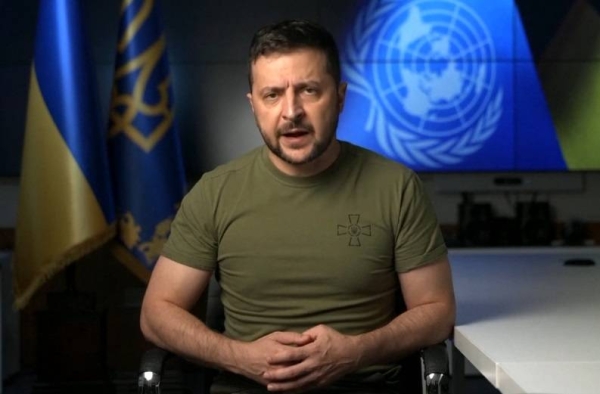 During his address to the UN General Assembly in New York, President Volodymyr Zelensky said that Russia must receive "due retribution" for its invasion of Ukraine. The Ukrainian president demanded the establishment of a unique war tribunal and described alleged war crimes committed by Russia in a pre-recorded video.
Additionally, he outlined a "formula" that included increasing military assistance and criticising Russia internationally. Vladimir Putin of Russia had earlier activated 300,000 reservists. Rare protests were sparked by the action in dozens of Russian cities, and Mr. Zelensky claimed that the partial mobilisation proved his adversary was not sincere in his desire for peace. Observational group OVD-Info said that 1,315 Russians had been detained.
According to the Kremlin, only individuals with significant talents and combat experience who have completed their military service will be called up. However, sources claim that some of those detained during Moscow protests were also informed they would need to sign up.
The head of Ukraine claimed that setting up a special court will aid in holding Moscow accountable for annexing land and killing thousands of people. Many of the participants in the session gave him a standing ovation after his speech on Wednesday.
Despite Russia's determination to intensify its military campaign, the two sides participated in the largest prisoner exchange since the war's inception.
Picture Courtesy: Google/images are subject to copyright