World commemorates victims of Nazi invasion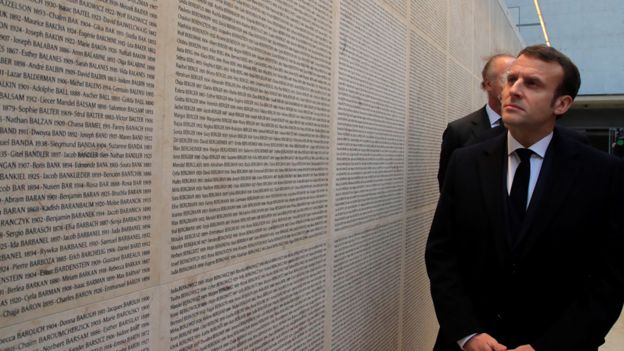 The victims of the Nazi invasion and several world leaders have gathered in Auschwitz to commemorate the 75th anniversary of the liberation of the prisons from the deathly concentration camp set up by the Nazi and its collaborators in the Polish city.

In a function organised to mark the 75th anniversary, French President Emanuel Macron has expressed his concern about the re-emergence of the anti-Semitism in the west.

He has called the re-emergence as the problem of the Europe. And, he has denounced the projection of the issue as the concern of the Jewish community alone.
He has remembered those who were deported from his country to the death camp located in Poland.

Several Nazi camp survivors from across the world have attended the function. Some of them have shared how horrific their experience in the camp was.

The once known by the name 'Auschwitz Concentration Camp is the most brutal death camp run by the Nazi and its collaborators in the European country of Poland.

Around 1.1 million people, mostly Jews, were killed in the death camp. Notably, there were only around 1.3 million people in the camp.

The said figure clearly shows how horrific the life in the camp was.

Photo Courtesy: Google/ images are subject to copyright