Ukraine War: Zelensky adviser resigns over Dnipro remarks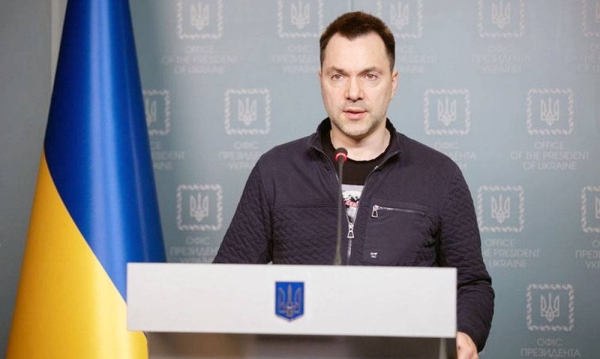 Oleksiy Arestovych, a presidential adviser for Ukraine, has submitted his resignation after alleging that Kiev shot down a Russian missile that struck a building in Dnipro and killed 44 people.
Mr. Arestovych expressed regret and admitted to having made a "basic error." The original comment incited intense resentment throughout the nation, and Russian officials used it as an excuse to accuse Ukraine.
The adviser is well-known due to his regular YouTube updates, which are viewed by millions of people. Volodymyr Zelensky, the president of Ukraine, has yet to respond to Mr. Arestovych's resignation.
Mr. Arestovych initially stated that it looked that the Russian missile had fallen on the structure after being shot down by Ukrainian air defences hours after Saturday's missile strike on an apartment building in Dnipro. The structure was allegedly struck by a Russian Kh-22 missile, which Ukraine claimed was exceedingly inaccurate and beyond its ability to shoot down.
When Mr. Arestovych made his original remarks, the Ukrainian public responded strongly, with some claiming he had strengthened the position of Russian propagandists. A petition advocating for Mr. Arestovych's dismissal as a government official was signed by certain Ukrainian lawmakers. Later, he published a statement announcing his retirement and admitting that he had committed a "fundamental error."
"I offer my sincere apologies to the victims and their relatives, the residents of Dnipro and everyone who was deeply hurt by my prematurely erroneous version of the reason for the Russian missile striking a residential building," he wrote in a longer post on Telegram.
One of the war's most well-known Ukrainian faces is Mr. Arestovych, who regularly holds debates on the conflict on his YouTube channel. His videos frequently receive more than 200,000 views, and the channel has more than 1.6 million subscribers. He speaks in Russian instead of Ukrainian, which is unusual for Ukrainian officials.
Before he offered to leave, Russian authorities had used his words to attribute the strike to Kiev.
Russian attacks "do not damage residential buildings," according to Kremlin spokesman Dmitry Peskov, who also claimed that "certain officials of the Ukrainian side" had come to the same conclusion.
Picture Courtesy: Google/images are subject to copyright