Ukraine war: Russia to keep key gas pipeline to EU closed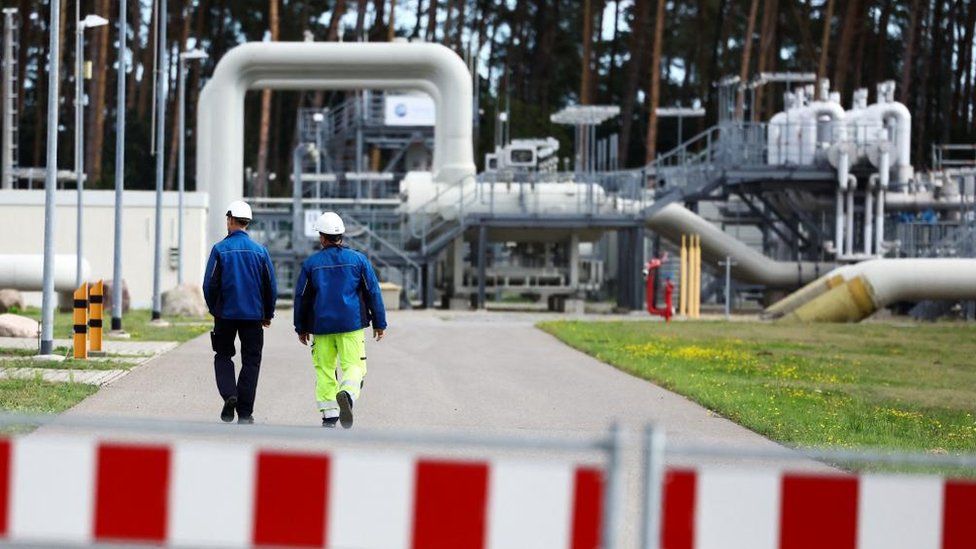 Concerns over energy supply this winter have increased as a result of Russia's main gas pipeline to Europe not reopening as scheduled on Saturday. The Nord Stream 1 pipeline may be permanently shut down after the state-owned energy company Gazprom reported discovering a leak.
Germany-bound pipeline has been closed for three days for what Gazprom referred to as maintenance work. In the midst of the turmoil in Ukraine, Europe accused Russia of exploiting its gas supply to threaten Europe. Moscow disputes this accusation. Since Russia invaded Ukraine, energy prices have increased sharply, and dwindling supplies could cause prices to rise even more.
Families in the EU are worried that they won't be able to pay the expense of heating this winter.
The UK might be impacted as well. Although not dependent on Nord Stream 1, the interruption of the pipeline might increase the cost of wholesale gas, which is what has caused the energy price cap to grow exponentially.
Germany's gas reserves have increased from less than half in June to 84% full today as a result of the standoff with Russia, which has compelled countries to replenish their own gas supply.
As a result, although they have decreased during the previous week, global gas prices are still high by historical norms.
Picture Courtesy: Google/images are subject to copyright