Ukraine war: Power and water supply hit across Ukraine in 'massive' Russian missile strikes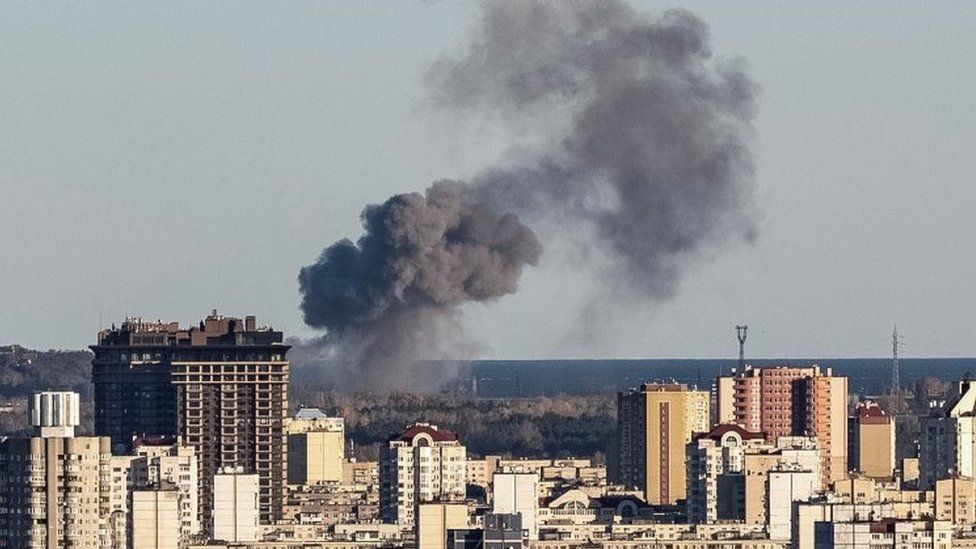 Ukraine claims that after Russia launched more than 50 missiles at critical infrastructure, the country's power and water systems were severely damaged nationwide. According to the most recent statement from the mayor, in the Ukrainian capital Kyiv, 270,000 flats lack electricity, and 40% of people lack access to water.
The eastern city of Kharkiv also sustained damage to its energy facilities. There were thirteen injuries nationwide. Russia claimed that it had targeted Ukraine's energy and military command networks.
All "specified objects" were struck by long-range, high-precision weapons, the nation's defence ministry claimed. The military of Ukraine reported that 44 cruise missiles fired from the Caspian Sea and the Rostov region of Russia had been intercepted by its air defences.
Russia accused Ukraine of carrying out a drone attack on its Black Sea Fleet in the annexation of Crimea, prompting the strikes. The mayor of Kyiv, Vitaliy Klitschko, reported electricity and water shortages after the Russian attack damaged crucial infrastructure close to the city.
He initially said that 350,000 residences lacked electricity and that 80% of the city's users lacked access to water; he later added that many people had been reconnected. Long lines were visible across the city as people waited impatiently to fill up on water from the pumps. The city authorities said that "no hits were reported" in Kyiv itself because to "the efficient operation of the air defence personnel."
On Monday morning, reports of missile strikes were also made in Lviv in western Ukraine, Dnipropetrovsk and Zaporizhzhia in the south-east, and the central Vinnytsia region.
There are also reports of damage to a facility at the Dnipro hydroelectric power plant in the Zaporizhzhia region.
According to Prime Minister Denys Shmyhal, "hundreds of villages in seven regions" were left without electricity as a result of the damage to 18 facilities, the majority of which were energy-generating facilities, across ten different regions of Ukraine.
Picture Courtesy: Google/images are subject to copyright