Ukraine moves step closer to EU membership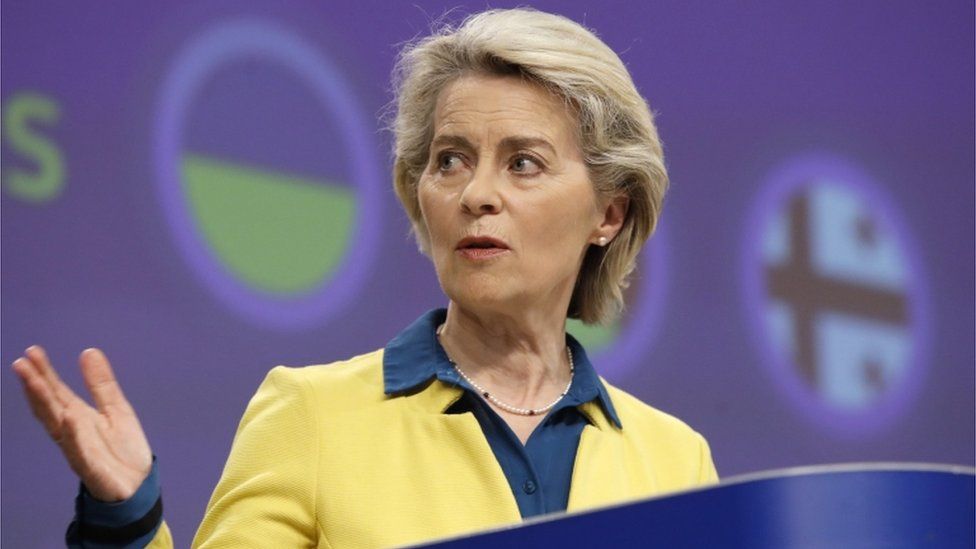 Ukraine's attempt to join the European Union has been boosted significantly by a proposal that it be granted candidate status. However, the European Commission has stated that the government needs reform in areas such as the rule of law, oligarchs, human rights, and corruption. Ukrainians have demonstrated that they are "willing to die" for their European dreams, according to European Commission President Ursula von der Leyen.
The group cautioned that the country needed to make reforms in the areas of the rule of law, oligarchs, human rights, and corruption. It comes after four European politicians visited Kyiv on Thursday and publicly backed Ukraine's membership bid. Ukraine also claims that Russia is preparing an assault on the eastern city of Slovyansk, as battle for control of Severodonetsk continues.
"Europe can construct a new history of freedom precisely because of the bravery of the Ukrainians," Mr Volodymyr Zelenskyy said in his nightly video address, "and ultimately remove the grey zone in Eastern Europe between the EU and Russia." "Ukraine has gotten closer to the EU than at any other moment since independence," he remarked, hinting at "positive news" on the way.
Ukraine would be the EU's largest country by area and fifth most populous if entered. All three candidates are significantly poorer than any existing EU member, with per capita income roughly half that of Bulgaria, the poorest.
Picture Courtesy: Google/Images are subject to copyright