Ukraine: Ben Stiller and Sean Penn latest Americans banned from Russia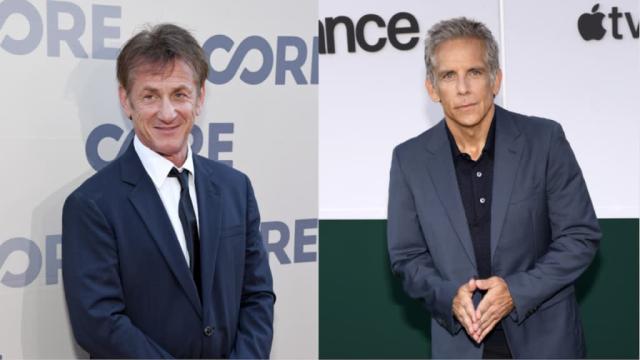 US actors Ben Stiller and Sean Penn are no longer permitted to travel Russia after being added to the "stop list" by Kremlin officials. They join celebrities including former UK Prime Minister Boris Johnson, US President Joe Biden, and fellow Hollywood actor Morgan Freeman.
Since the start of the war in Ukraine, Russia and a few Western countries have been exchanging rounds of sanctions. Similar travel restrictions have been imposed on oligarchs connected to Vladimir Putin in the West.
The names of 25 prominent US politicians, businesspeople, and actresses were released by the Russian foreign ministry on Monday, along with a statement that they were prohibited from entering Russia "permanently." Six US senators, US Commerce Secretary Gina Raimondo, four deputy commerce secretaries, and more were listed.
The ministry declared that "the unfriendly acts of the American authorities, which continue to pursue a Russophobic course, damaging bilateral ties and growing conflict between Russia and the United States, will continue to be decisively rebuffed."
Both Stiller and Penn have visited Kiev since the start of the conflict and have been strong opponents of Russia's invasion of Ukraine. On a visit to Ukraine in June to commemorate World Refugee Day, Stiller, a goodwill ambassador for the UN High Commissioner for Refugees (UNHCR), expressed his thoughts for President Volodymyr Zelensky.
In a video of the two, the celebrity tells Zelensky, "You're my hero, you're fantastic," and thanks him for "taking the time" to meet him.
While making a documentary about the conflict in Ukraine in March, Penn—who is well-known for both his films and his political activism—fled the country. Later, he admitted that he had pondered enlisting in the Ukrainian military to combat Russia.
Currently, 1,073 names, including the two actors, are on Russia's "stop list." Numerous UK, US, and EU officials are also there, along with US director of photography Rob Reiner and incoming British Prime Minister Liz Truss.
Russia's most recent retaliatory actions are in response to sanctions imposed by the US government. The most recent ones were made public on Friday as part of a larger G7 proposal to control the price of Russian oil in an effort to hinder Moscow's ability to fund its conflict.
Picture Courtesy: Google/images are subject to copyright